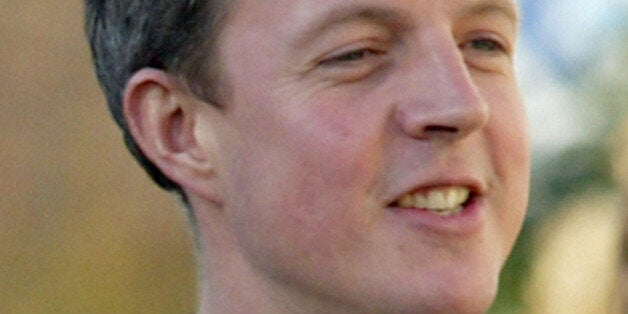 A Conservative minister and close ally of David Cameron has called for some Conservative candidates at the next election to run as members of a revived National Liberal Party in order to shake off their image as "heartless extremists".
Nicholas Boles, the planning minister who once called for a an electoral pact between the Tories and the Lib Dems, said Conservative MPs should consider rebranding themselves in 2015 to attract support from liberals.
"In three-way marginals and the key target seats that we have to take off the Liberal Democrats, an explicit National Liberal pitch might make the difference between victory and defeat," he said.
Boles told a meeting of the modernising conservative Bright Blue group in Westminster on Tuesday: "Is it impossible for us to contemplate reviving the National Liberal Party, or something like it, as an affiliate of the Conservative Party, which only puts up candidates for election jointly with the Conservative Party?
"Existing MPs, councillors, candidates and party members of liberal views would be encouraged to join. And we could use it to recruit new supporters who might initially balk at the idea of calling themselves Conservatives."
The Grantham and Stamford MP's idea is modelled on the Co-operative Party, which is affiliated with and runs candidates jointly with Labour.
Soon after the coalition was formed in 2010 Boles suggested that Cameron and Nick Clegg sign a "binding agreement" to fight the 2015 election as a coalition. But today he said this was no longer possible as Clegg was a "principle free zone" the Lib Dems had become a "statist party of the soft left". Instead he said Tories should make more of an effort to win over Lib Dem voters.
He said: "There is no contradiction between conservatism and liberalism, because liberty is our greatest tradition."
"I thought our willingness to compromise with the Liberal Democrats in the national interest would help persuade the public that we moderated our ideological fixations, would show we had really changed. I did not realise that our coalition partners would do everything in their power to paint us as heartless extremists.
He added: "I underestimated the readiness of some in the Conservative party and the press to play up to the caricature and thereby fall squarely into their trap."
Boles' call for a new party is the moderniser's alternative to a Tory-Ukip pact favoured by some more right-wing backbenchers.
Lib Dem President Tim Farron said the remarks showed the minister wanted to distance himself from his own party. "I actually think this National Liberal idea is Nick Boles' attempt to run away from the Tory party," he said.