David Cameron's Twitter account started following a high-class escort agency on Wednesday, one that offered the "finest London escorts to gentlemen of distinction".
It could be that Dave's account, which is run by a team, was meaning to follow the Carlton Club, a private members club for Tory supporters. At least that was the speculation of The Register, who first spotted the social faux pas. Or it could be that the PM just likes the look of the girls...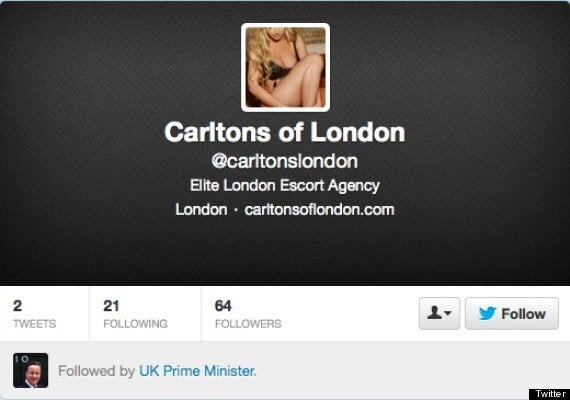 Either way, the 'follow' was quickly rescinded, with CCHQ rather wittily tweeting that the mistake was due to "Gordon Brown setting the No.10 account to auto-follow-back when he ran it".
Of course it's all nonsense... were it not yet another mistake from the team running the social accounts across No.10. We await their next fumble - retweeting @SwearingClock.