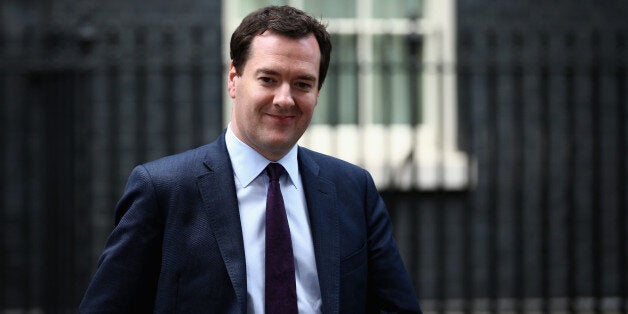 George Osborne has received a well-timed political boost in the run up to next month's Autumn Statement as official figures showed that Britain's deficit fell by £0.2 billion in October.
The size of the deficit fell to £8.078 billion, a £0.2 billion fall from its level last October of £8.242 billion. The financial improvement comes despite the ONS' decision that the government's sale of £2 billion in Royal Mail shares would not reduce headline government borrowing.
However, the level of UK debt rose by over £64 billion to £1.2 trillion, equivalent to 75.4% of GDP, its highest level on record for October.
Central government receipts rose to £48.7 billion in October, driven by Britain's recovering housing market and a near 46% rise in stamp duty gains.
After several months of lacklustre growth and rising borrowing, Osborne will be able to point to the fall in public sector net borrowing as he delivers his December Autumn Statement.