There is a very lonely, lost and confused SUV on eBay.
Sarah Palin's hometown is auctioning a car she drove during her time as mayor of the city, but the vehicle has failed to attract a single bidder.
The small town of Wasilla in Alaska listed the 1999 Ford Expedition on eBay on Monday, hoping to secure a starting bid of $10,000 (£6,200).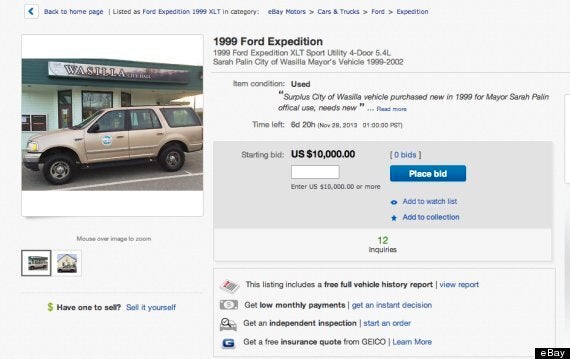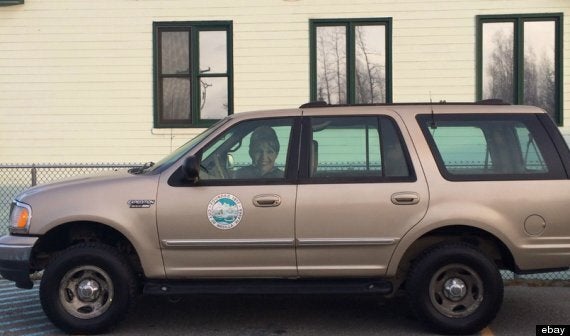 The listing's photo shows the car with a cardboard cut-out of Mrs Palin in the driver's seat, staring encouragingly at potential bidders.
"Surplus City of Wasilla vehicle purchased new in 1999 for Mayor Sarah Palin official use, needs new brakes, wheel seals, and idle control valve," the listing states.
Public works director Archie Giddings said the city hoped Palin fans would find some historic value in the car, Sky News reported.
But no bids had been submitted as of late Wednesday and the listing expires soon, on November 27.
Bashir suggested someone should defecate the former Alaskan governor.