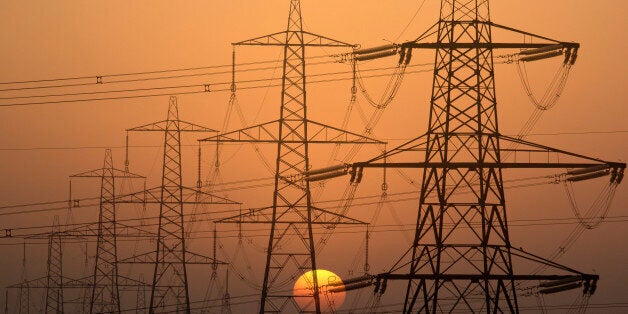 Five of the six companies that own and operate Britain's local electricity network have been told they must do more to cut costs for consumers.
Energy regulator Ofgem has rejected their business plans for the period between April 2015 and March 2023, with Western Power Distribution, which serves customers in south Wales, the Midlands and the south west of England, the only company to have its price controls agreed early. Nearly a fifth (19%) of an annual electricity bill is made up of network distribution costs.
Western's business plans include about £7 billion of expenditure of which around £3 billion is for investment to upgrade and maintain its network. In the case of the proposals from Western Power, bills should be reduced for its customers by an average of 11.6% or around £11.30.
Hannah Nixon, Ofgem's senior partner for distribution said: "We understand that energy costs are a big concern for consumers and we set a high target for demonstrating value for money.
"We are pleased that nearly all companies have pledged to cut bills, but we feel that most companies can go further in cutting their costs and expect to see further improvements when they resubmit their plans in March.
There are 14 distribution networks and as they are regional monopolies customers rely on regulation by Ofgem, rather than competition, to get the service they require at a reasonable price.
The other networks are Scottish & Southern Energy, SP Energy Networks in Scotland and North Wales, Electricity North West, Northern Powergrid and UK Power Networks, which covers London, the South East and East Anglia.
Despite rejecting their business plans, Ofgem praised the companies for responding positively to its call to deliver investment efficiently, with over £2 billion in cost reductions since their initial forecasts in 2012.
It is estimated that during the price control period, total expenditure will be £27 billion across all companies, of which around £13 billion is for network investment specifically.
The companies will have to submit revised plans by mid March before a final determination by Ofgem in November 2014.
Popular in the Community