The once cosy relationship between Rupert Murdoch and Tony Blair has disintegrated due to the former Labour leader's "friendship" with the media mogul's ex-wife Wendi Deng, according to the Mail on Sunday.
Murdoch, 82, filed for divorce from Deng, 44, in June and has refused to speak to the former prime minister since, according to the report, despite Blair's attempts to make contact.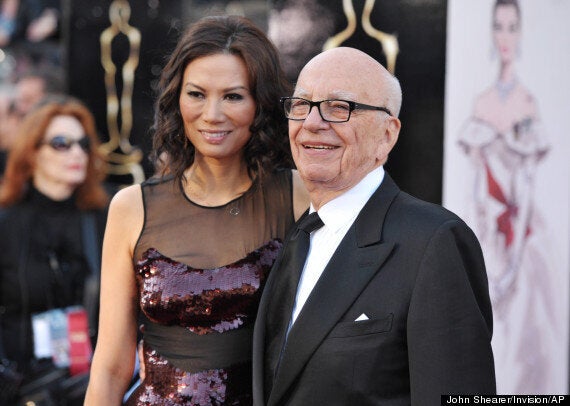 Rupert Murdoch, right, and wife Wendi Deng Murdoch arrive at the Oscars
The report also claims that Blair and Deng had "multiple encounters" unbeknown to Murdoch in Los Angeles, London and New York, though the paper stresses no suggestion of impropriety, despite rumours of an affair.
No one from News Corp would comment on the matter and Tony Blair's office had not responded to a request at the time of writing.
Related