In perhaps the least surprising poll result of 2013, a majority of the British public believes that the Conservative Party only represents the interests of the rich.
A week after Planning Minister Nick Bowles suggested the biggest problem facing the Conservative Party was its image, a ComRes survey for The Independent showed that 51% of respondents agreed with the statement "the Conservative Party only represents the interests of the rich," while 24% disagreed.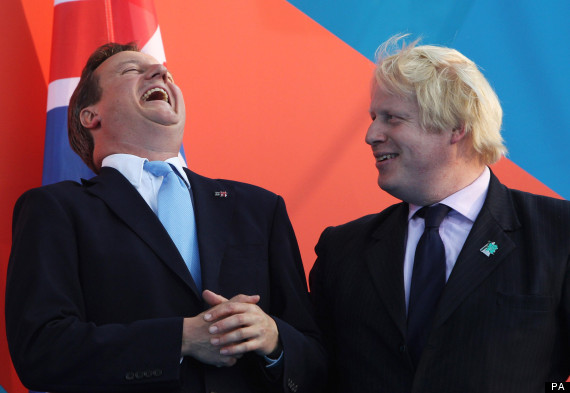 The party of the rich, indeed...
The poll also revealed that 18% (one-in-five) of the electorate who voted Tory in 2010 agreed with the statement, as did 10% of current Tory voters.
Yet it's not just the Conservatives that inspire public distrust, with only 33% of respondents trusting Ed Miliband to protect the National Health Service (NHS), slightly more than David Cameron whose guardianship of the NHS was trusted by only 30%.
Only 28% though the current coalition government had a better record on the NHS than the previous Labour administration, 57% disagreed.
Speaking to the Bright Blue Tory think tank last week, Boles, an ally of Cameron, said that Tories needed to "shout" about liberal policies, such as gay marriage, warning that the party was unlikely to win a Commons majority as young people "will not even contemplate voting Conservative".
As such, Boles suggested pushing candidates under a banner of a National Liberal party in a bid to modernise the Tory image.
TOP STORIES TODAY
Labour currently boasts a five-point lead over the Tories in the polls, with Miliband's party on 37%, the Tories on 32%, Ukip on 11% and the Liberal Democrats on 9%. If Labour carried those figures into the 2015 election, they would have a majority of 60.
ComRes interviewed 1,002 GB adults by telephone between 22 -24 November 2013. Data were weighted to be demographically representative of all GB adults.