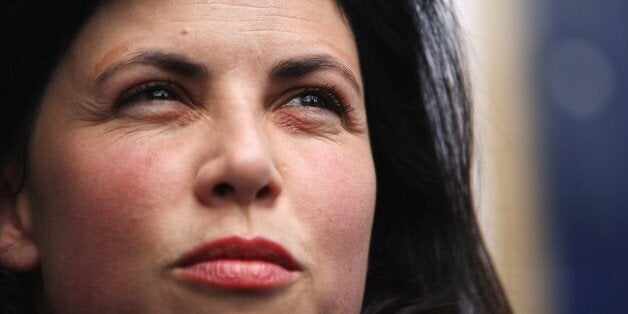 Allsopp, best known for hosting 'Location, Location, Location', told the Huffington Post UK: "Like any intelligent person who is looking at the market as a whole, I have my reservations about that scheme. There are parts that will put people at risk."
Allsopp's concern about Osborne's scheme may be unexpected as the TV presenter, a Tory party supporter, campaigned with them before the election against rules to force house sellers to provide "home information packs" (Hips), which she branded an "idiotic piece of legislation".
Mark Carney confirmed to Tyrie in a letter that the Bank of England's Financial Policy Committee (FPC) "does not have a veto on the scheme", but can make recommendations on its management.
Tyrie wrote to Carney to clarify what powers the Bank had, after Deputy Prime Minister Nick Clegg told a newspaper that it could "turn off" the scheme.
The MP also quoted Tory party chair Grant Shapps, who told the BBC that the Bank of England was "solidly in charge" of Help to Buy and would prevent any "housing bubble".
Carney confirmed in his reply to Tyrie: "For the avoidance of doubt... the FPC has no power to require HMT (the Treasury) to vary the terms of, or close, the Help to Buy scheme.
"The FPC only has the authority to make recommendations in connection with such matters."
Tyrie praised Carney's letter as a "step forward", adding: "It brings some much-needed clarity to the Government's Help to Buy Scheme. We now know who is responsible for what. The Bank of England has no power of veto over Help to Buy. Responsibility for it lies with the Government."