Sickening new details continue to emerge about the "modern day Jimmy Savile," Ian Watkins
The Lostprophets frontman first seduced one of his twisted "superfans" when she was just a 15-year old, Wales Online is reporting.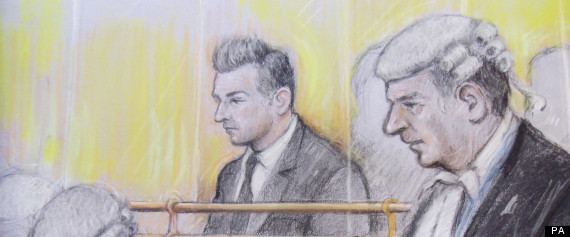 READ MORE:

Ian Watkins Had 'If***kids' As Laptop Password
Watkins pleaded guilty to a series of "depraved" child sex offences including admitting to two charges of attempting to rape a baby on Tuesday.
A young fan allowed the singer to abuse her baby after he targeted her while she was still in school, a disgusted ex-boyfriend has claimed.
The former boyfriend said that the paedophile rock star targeted the young girl by using his fame and money to seduce and then "humiliate her."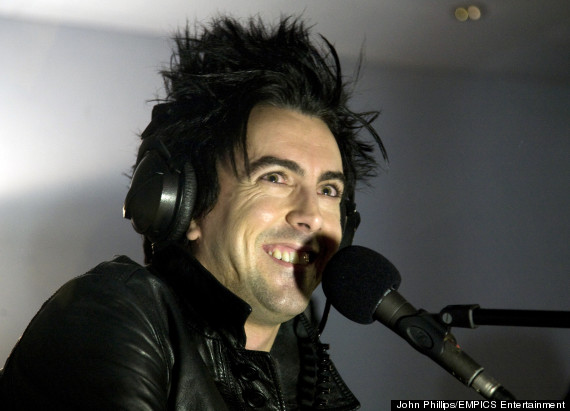 Ian Watkins of Lostprophets
Watkins' former prostitute girlfriend Joanne Majic, 38, has also said he abused hundreds of young fans in this way.
"Watkins is a modern-day Jimmy Savile, it's as simple as that," the boyfriend told the Mirror.
Watkins targeted young fans on the band's online forum, before meeting them in hotels and asking to do "unspeakable things" to them and later their children, he said.
"He used his fame to win impressionable girls over and used his glamour to make them do unspeakable things.
"My girlfriend was about 15 when he found her on a Lostprophets chat forum and started to seduce her."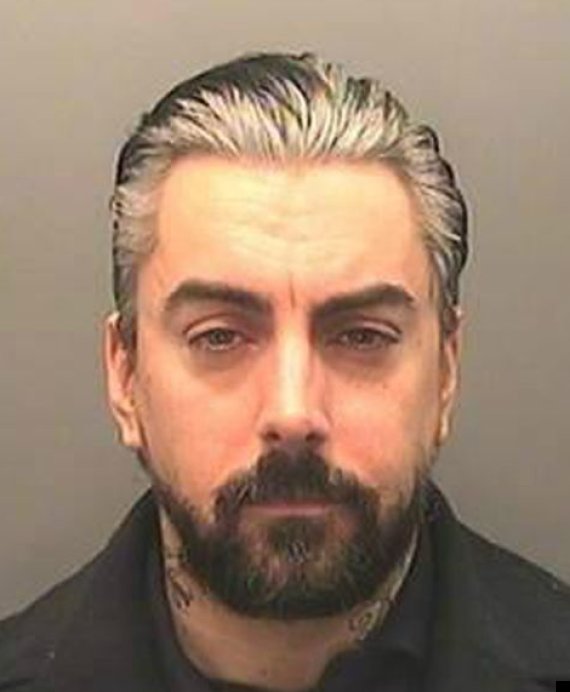 South Wales Police released this mug shot of Ian Watkins today
"She told me he enjoyed making her dress like a little girl and enjoyed ­humiliating her."
In court, Watkins was described as a "determined and committed paedophile".
Yesterday it emerged Watkins had followed in the footsteps of Jimmy Savile by visiting children in hospital for a charity.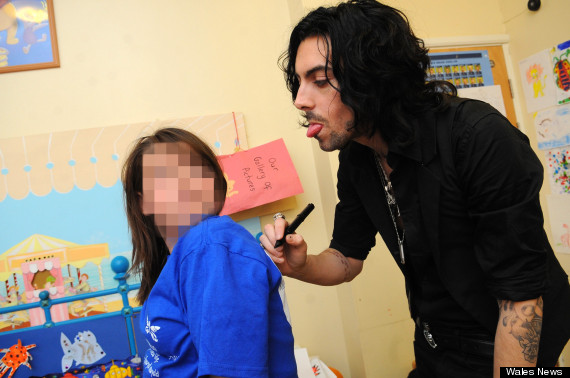 Ian Watkin signs a child's t-shirt during a visit to the Children's Centre at University Hospital of Wales in 2008
Watkins, 36, even took a role as an official "ambassador for young people" for charity.
In chilling images he can be seen smiling as he went to see boys and girls on their sick beds.
Watkins' own stepfather has already expressed fears his son would be compared to Savile.
Expressing disbelief and shock, the church minister John Davies told the Daily Mail: "This is so hard. It's overwhelming. It's the first thing a parent asks themselves – where did we go wrong? What happened?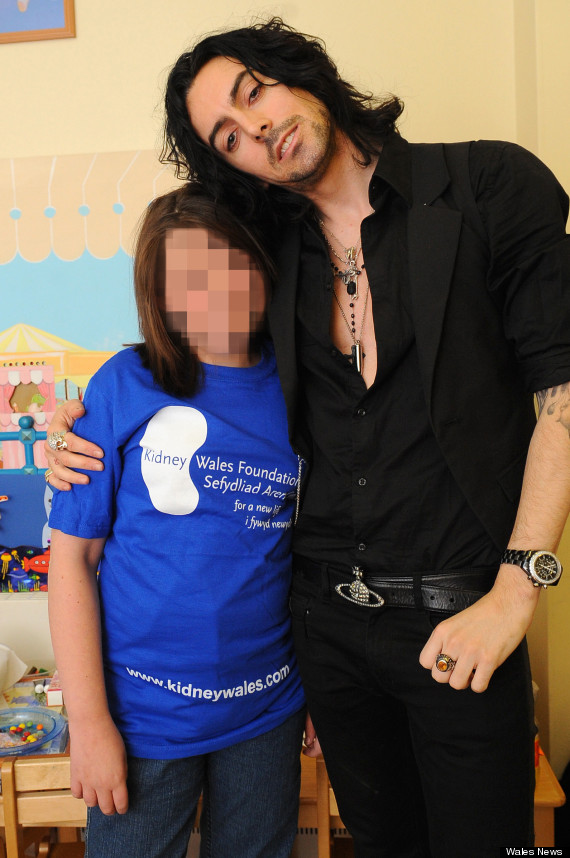 Watkins became known to the charity after his mother had a kidney transplant
"I don't know how this will turn out. I don't know whether he will be remembered for years to come as somebody infamous and evil – like a sort of Jimmy Savile character. I hope not."
Comments are closed for legal reasons.