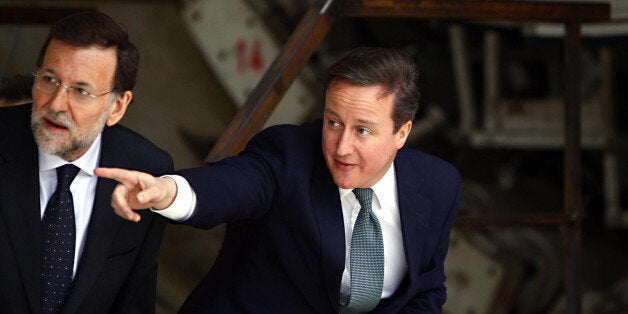 An independent Scotland would not automatically become a member of the European Union, the Spanish prime minister has said.
The comments by Mariano Rajoy are a damaging blow to Alex Salmond's claim that Scotland would be able to negotiate its long-term membership of the EU from within the bloc, should Scots vote to break-up the United Kingdom in 2014.
"I would like that the consequences of that secession be presented with realism to Scots," Rajoy said yesterday. "Citizens have the right to be well informed and particularly when it's about taking decisions like this one."
"I respect all the decisions taken by the British, but I know for sure that a region that would separate from a member state of the European Union would remain outside the European Union and that should be known by the Scots and the rest of the European citizens".
Rajoy's comments have also been interpreted as a warning to the Catalan region of Spain, whose regional government wants to hold its own referendum on independence from Madrid.
The SNP's White Paper on Scottish independence published on Tuesday argues that Scotland will be able to negotiate a "smooth transition" to full EU membership between the referendum result in 2014 and 2016 when the break with the UK would be complete.
"The Scottish Government, supported by the overwhelming majority of Members of the Scottish Parliament, believes that membership of the EU is in the best interests of Scotland. It is our policy, therefore, that an independent Scotland will continue as a member of the EU," the document adds.
However to become the 29th member of the EU, Scotland would need to win agreement of all current 28 members. And the Spanish may be less than keen to set the precedent of giving a breakaway state an easy ride in its membership talks.
Alistair Darling, the former Labour chancellor who leads the Better Together anti-independence campaign, said: "This is another blow to Alex Salmond's claims that nothing would change if we vote to go it alone. The Spanish prime minister has just made it clear that everything would change.
"We now know what the position of the Spanish government would be if we vote for independence. This has created even more uncertainty."
A spokesman for Scotland's deputy first minister, Nicola Sturgeon, rejected Rajoy's assessment. "Scotland is already an integral part of the EU, and there is nothing in the entire body of EU treaties which provides for the expulsion of an existing territory or the removal of its inhabitants' rights as EU citizens," he said.
The SNP has also said it would not seek to adopt the euro as Scotland's and wants instead to keep the pound as part of a currency union with the UK.