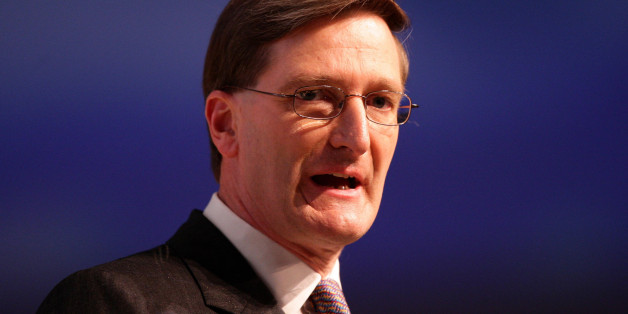 Dave Thompson/PA Archive
A Conservative MEP says he has received racist hate mail after a Tory minister said corruption was "endemic" in some ethnic minority communities.
Sajjad Karim also said people were still "hurt" by the comments from Dominic Grieve, who linked Pakistani people living in Britain with corruption, and he admitted it played into the hands of other political parties.
He tweeted a copy of the anonymous letter on Monday afternoon, which contains lines like "finding a Pakistani who is not corrupt would be like finding a virgin in a brothel", and "you breed like rabbits".
TOP STORIES OF THE DAY
Karim, who represents the North West, said Grieve's comments last month were being used as "cover" by extremists.
STORY CONTINUES BELOW:
Dominic Grieve will be horrified 2 learn people with extreme views quote him as their cover thanks 2 @dailytelegraph pic.twitter.com/sFJuB5yWtC

— Sajjad H Karim MEP (@SHKMEP) December 2, 2013
Grieve, the attorney general, sparked anger when he told the Daily Telegraph that corruption was not restricted to one section of the community but added: "Yes, it's mainly the Pakistani community, not the Indian community."
He later apologised, said it was not his view that there was a corruption problem in Pakistani communities, and added that his comments had been taken out of context.
Karim told HuffPost UK: "This is an example of the sort of vile hate that I get on a fairly regular basis."
He said Grieve's remarks "do not bear out a factual examination".
"The British Pakistani community is hurt by these remarks. It is over a week on and I have still got people out and about speaking about it.
"There is genuine hurt about these remarks, because it is not true."
Karim pointed out that voter fraud, linked by some pundits to the Pakistani community, was carried out by political activists, not members of the community, who tended to be the victims of it.
Asked about the damage to the Tories, he said: "I think it's blatantly obvious that people's initial reaction is 'which political colours does this individual wear'.
"Political opponents are saying 'this is the true colours of the Conservative Party'".