David Cameron has been challenged at PMQs after one his MPs allegedly claimed Page 3 was a "national institution", providing "jobs for the girls".
Labour's Stella Creasy raised the comments attributed to Tory Richard Drax at Prime Minster's Questions on Wednesday, sparking a Twitter row with the political editor of The Sun.
The No More Page 3 campaign claims the comments were included in a reply from Drax to a constituent.
Stephanie Davies-Arai, a No More Page 3 campaigner, said Drax's letter included the phrase: "While I understand that some people are offended at seeing naked breasts, this particular page is something of a national institution, providing the girls with a job and Sun readers with some light and harmless entertainment."
Drax's office told HuffPost UK it would not comment on correspondence with a constituent.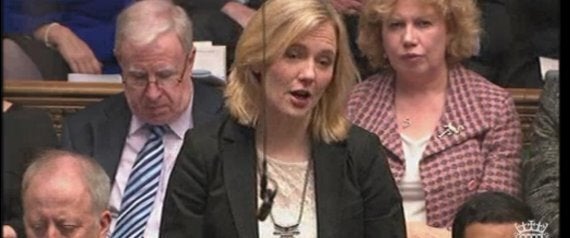 Creasy raised the row at PMQs
But Creasy seized on the comments for her question to Cameron, citing the rate of female unemployment, and adding: "Will he confirm that the reason he does not support the No More Page 3 campaign is that, like his hon. Friend the Member for South Dorset, he believes that at least Page 3 provides jobs for the girls?"
Cameron did not mention Page 3 in his response, urging Creasy to back the government's Work Programme instead.
Then Tom Newton Dunn, the Sun's political editor, joined in: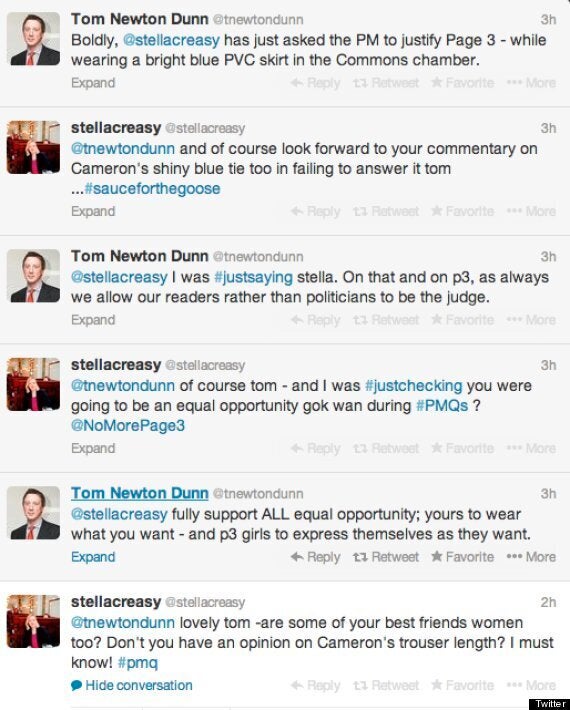 Related