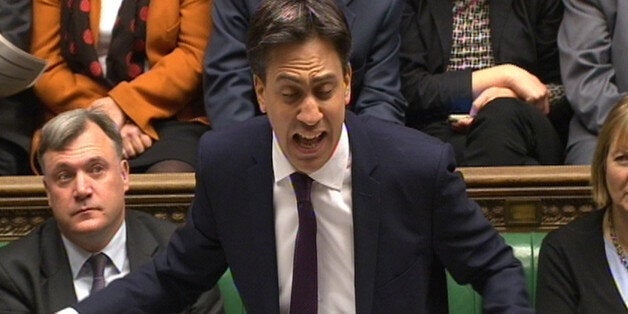 Ed Miliband could lose the next election due to his "inexplicable failure" to develop an economic message to challenge the coalition's austerity agenda, a pair of Labour MPs have warned.
Meacher said Labour's apparent inability to defend their record "defies belief", calling on the leadership to launch a "relentless attack" on Osborne's "ideological bigotry".
He wrote: "This Labour economic vacuum cannot be allowed to persist. Labour is ahead on virtually every other point, but the economic issue is so crucial to people's jobs, incomes, homes and security, which are what fundamentally matter to everyone, that a Labour blackout here could still swing the election."
"Austerity wasn't even necessary: public investment initially to turnaround an economy in recession and lay the foundations for the revival of private investment is a far more effective way to cut the deficit by generating jobs and growth. Why aren't we shouting these arguments from the rooftops?"
Tory MP Charlie Elphicke seized on Meacher's comments, saying: "Labour MPs are being kept up at night by the thought that their party leader does not have a long-term plan to fix the economy – instead they are offering short-term solutions and political gimmicks."
"This would lead to more borrowing, more spending and more debt. Hardworking people would pay the price with higher taxes and higher mortgage rates."
"After Ed Balls had a nightmare responding to the Autumn Statement last week, Labour MPs are beginning to realise the party's front bench needs a change."
Meacher's attack came as Labour MP George Mudie, member of the Treasury select committee, suggested that accusing Labour of having no ideas on how to reduce the deficit was a "valid thing to say".