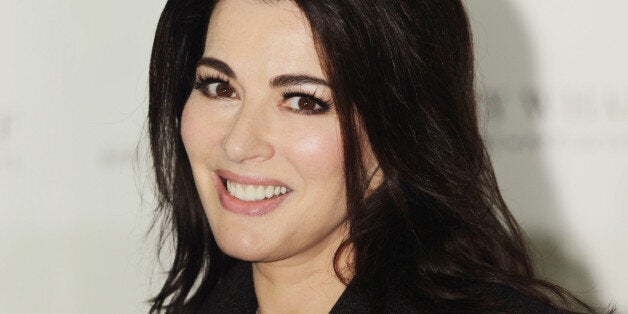 'Ignore comments made by David Cameron,' is the advice a judge has given to jurors hearing the trial of two former personal assistants to Nigella Lawson and Charles Saatchi.
Judge Robin Johnson explained to jurors in the trial of Elisabetta and Francesca Grillo at Isleworth Crown Court that it was "of regret" when public figures commented about someone involved in a trial.
The Grillo sisters are accused of abusing their positions by spending £685,000 on credit cards belonging to the celebrity couple to buy designer goods and luxury holidays for themselves.
Downing Street declined to comment on the judge's remarks.
Cameron's official spokesman told a regular Westminster media briefing: "I certainly don't have a comment on that."
Asked if the Prime Minister was considering making an apology to the judge for the waste of court time, the spokesman said: "I don't plan to be commenting."
On Thursday the judge told the jury of five women and seven men that he had been shown a number of press reports about comments made by Mr Cameron about Ms Lawson.
"They centre on the Prime Minister commenting about a prosecution witness, Ms Lawson, during an interview with a journalist.
"It is of regret when people in public office comment about a person who is involved in a trial which is in progress."
He said the defendants felt "aggrieved" by the comments, even though they did not specifically deal with matters in the trial, adding: "The fact they they may feel aggrieved is not without justification."
He told jurors: "You will realise that what public figures may feel about this case or a witness in this case can have no bearing on your own views", and he urged them to heed instructions given at the start of the trial.
Elisabetta Grillo, referred to as Lisa, 41, and sister Francesca, 35, of Kensington Gardens Square, Bayswater, west London, each deny a single count of committing fraud by using a company credit card for personal gain between January 1, 2008, and December 31 last year.
Related