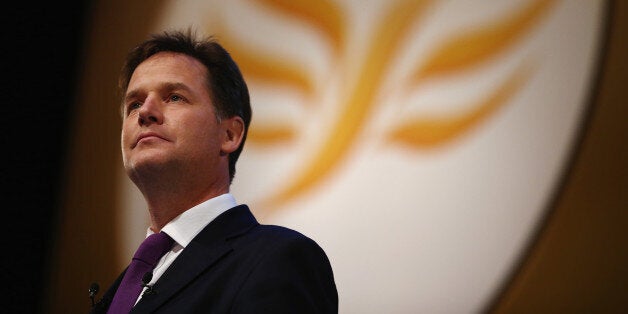 Nick Clegg has dismissed the idea of limiting immigration from the European Union, floated by home secretary Theresa May, as "illegal and undeliverable".
Reports of a leaked Home Office paper on Sunday suggested that May wants to introduce a cap on migration from the EU, possibly at 75,000 a year - around 30,000 lower than the current level.
On Monday morning, May declined to comment on the leaked report when asked on BBC Radio 4's Today programme. However she said it was something she had been "talking about" with EU ministers. "There is a growing concern not just here in the UK, but elsewhere too, about the abuse of free movement, about the way in which people can move freely across Europe, sometimes for access to benefits," she said.
"The whole issue of free movement has changed over the years. At the original start of the EU, it was about free movement of workers. It's now been expanded by treaties and by the courts in terms of their interpretation of it."
But speaking during his monthly press conference just a few hours later, Clegg slapped down the idea and also accused May of leaking the report in order to generate positive anti-immigration headlines for the Conservative Party.
"My advice to the Home Office is to spend less time leaking policies that are illegal and undeliverable and spend more time delivering on the policies we have agreed as a Coalition - notably to reinstate exit checks," he said.
The Lib Dem leader also said any move to restrict freedom of movement within the EU would backfire on Britons who wanted to live and work abroad.
HE said: "It would be very unwelcome to the two million or so Brits who live and work abroad, who I don't think would thank the Conservative Party for entering a tit-for-tat race to the bottom where everybody in the EU starts pulling up the drawbridge."