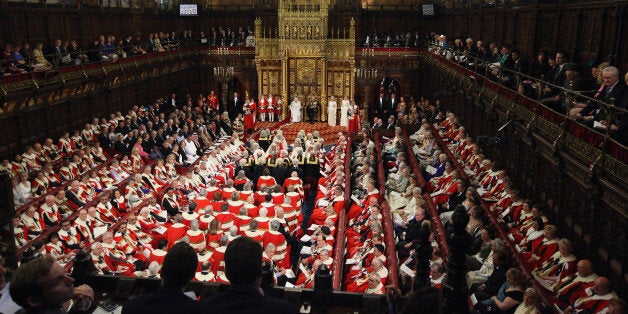 Peers have been told to back measures that would allow expenses cheats to be banned from claiming allowances once they return to parliament following a suspension.
Under the current rules there is nothing to stop members of the House of Lords from claiming the maximum amount in expenses and taking advantage of parliamentary banqueting facilities even if they have served time in prison for committing expenses fraud.
The deputy leader of the Lords, Lord Wallace, has urged peers to vote in favour of new rules, drawn up by a parliamentary committee and supported by the government, that would extend the expenses ban even after any suspension has been served.
He said: "It's important the House maintains high standards. If anyone is found to have breached the code it's important there is a range of sanctions open the the privileges and conduct committee so they can have a proportionate response."
The Lib Dem, the leader of Nick Clegg's party in the Lords, told The Huffington Post UK the new rules would not require legislation and just need peers to vote in favour of a resolution of the House.
He said the current rules also led to "unequal justice" as peers could currently only be suspended for the duration of the parliament. This means the length of any punishment meted out entirely depends on how far away the next general election is.
"If someone offends in year one of a parliament they could be suspended for four years until the end. Whereas if someone offends with four months to go until the end of the parliament it is only four months suspension," he said.
The latest expenses figures showed that two peers, who had both recently been sent to jail and suspended from parliament for abusing their allowances, claimed £8,700 between them in June.
Peers are allowed to claim a daily allowance of £300. But they can also choose to claim a reduced rate of £150, or nothing at all, if they choose. In order to qualify for a claim peers can in theory do as little as sit in the chamber twiddling their thumbs while formal business takes place.
On Monday the privileges and conduct committee recommended that Lord Mackenzie of Framwellgate should be suspended for six months following allegations in the Sunday Times that he had sought payment for providing access to parliament and parliamentary facilities.