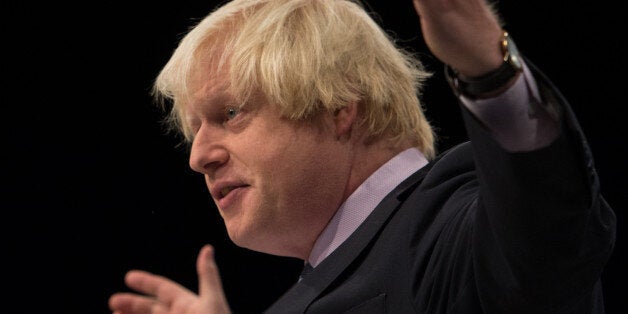 Boris Johnson has dismissed Nick Clegg's impact on government as little more than serving as "David Cameron's lapdog".
The mayor of London said the Lib Dem leader was a "great yellow albatross" who had been "converted by taxidermy into a protective shield" for the prime minister.
The attack on Clegg mirrors that made by Labour. Harriet Harman recently said that far from being a brake on Tory policies, Clegg was the "very best deputy a Conservative prime minister could ever wish for".
Boris and Clegg have a long-running feud. The Lib Dem leader likes to refer to the mayor as "slacker Johnson" for being lazy. And in a more serious attack, Clegg also said Boris was guilty of "unpleasant, careless elitism".
Speaking to journalists in Westminster on Tuesday, Boris insisted he would not be an MP before the next election. Asked if he would be in the Commons in 2015 he said: "No."
However the mayor, who is long rumoured to be eying up a return to parliament, did not rule out ever standing for election to Westminster once his term runs out in 2016. "After two and a half years of being mayor, who knows?" he said.
Boris also said Cameron should stop "fannying" around and make a decision on how to expand Britain's airport capacity. The mayor is a firm opponent of adding a third runway to Heathrow - favouring instead a new airport in the Thames Estuary.