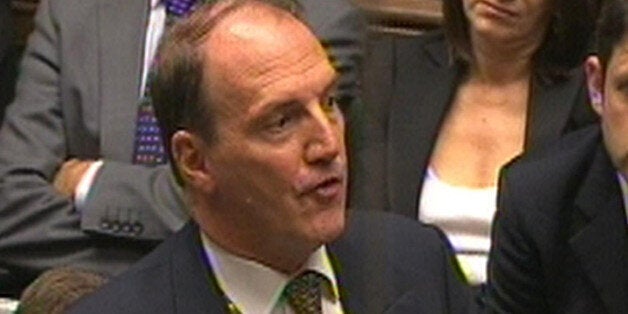 Simon Hughes has quit as deputy leader of the Liberal Democrat in order to become a justice minister. The Bermondsey MP replaces Lord McNally, who is leaving to become chair of the Youth Justice Board.
The post is the first ministerial job for Hughes, who has been an MP since 1983. He made an unsuccessful bid for the leadership in 2006 and is seen as a leading voice on the left of the party.
Hughes said: "It is a privilege and a huge responsibility to be appointed to this important job in Government. Issues of justice and civil liberties have been my passions since I was a teenager. Justice and civil liberties are also core issues for every Liberal Democrat in the country."
His decision to accept a ministerial post appears to suggest any dreams of succeeding Nick Clegg as party leader have been dropped, having previously trumpeted his position outside of government as a key attribute.
Hughes told The Huffington Post UK in September 2012: "I don't have to say the government is wonderful because I'm not in the government." The interview continued:
He tells me that one of the reasons he didn't accept a job in government in the recent reshuffle so that he is free to speak his mind to "any [Lib Dem] minister from Nick downwards".

In the days after the general election, says Hughes, he had a conversation with Clegg and Cable – the then deputy leader – and the three of them agreed it would be "sensible" for the Lib Dems' deputy leader to be outside of government, in order to "hold the party together". Cable stood down and Hughes was elected in his place.
Hughes also told The House magazine in June 2012:
"There may also be advantages at the next election, I guess, for those of us who weren't ministers. They can say: 'Oh, nothing to do with us, all the fault of ministers, don't blame me.' So I can see some positive advantages..."
Announcing his appointment, Clegg said: Clegg said: "Tom McNally has been a fantastic minister who has pushed through a Liberal agenda in the Ministry of Justice. He will now bring the same wisdom, experience and effectiveness to his new role helping young offenders to turn their lives around.
"I am delighted to welcome Simon to the Liberal Democrat Government team. He has been a passionate voice for the party's principles and values throughout the Liberal Democrats' journey from party of opposition to party of Government.
"Simon will now be able to use his talents inside the Coalition, helping the Liberal Democrats to anchor the Government in the centre ground and helping us to build a stronger economy and a fairer society, enabling everyone to get on in life."
Popular in the Community