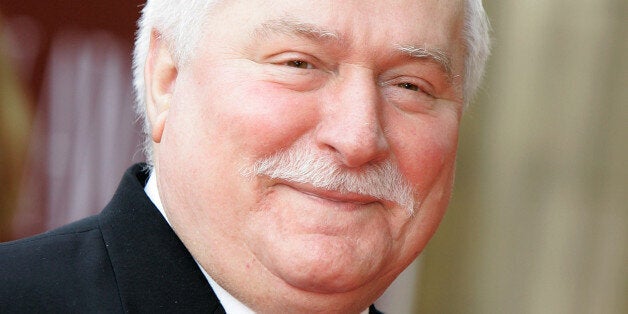 David Cameron has been accused of acting "irrationally" over immigration by Lech Walesa, the first democratically elected president of post-communist Poland.
In an interview with Polish TV, Walesa, a Nobel prize winner, said: "Poles finished communism and Great Britain profited significantly from this. [Cameron] should not forget this, he should do the maths. He should realise that Poles finished with this system at the cost of 70% of their economy.
"He should see this and then he will understand that Europe, that countries like Great Britain, are again behaving irrationally and shortsightedly."
Walesa led the Solidarity union strikes in the 1980s that were credited with playing a key role in the fall of communism in Eastern Europe. Walesa became Polish prime minister in 1990.
A spokesperson for Cameron told The Guardian: "Immigration has benefited Britain, but it needs to be properly controlled and frankly when the Labour party were in government, it wasn't."
Alexander, the Treasury Chief Secretary, said an upsurge in opposition to the EU in next year's European elections would send a "shiver of doubt" through the boardrooms of companies considering investing in the UK.
Writing in The Independent, he said the Lib Dems would be the only party campaigning in the elections on an "unambiguously pro-European message".
His intervention comes after his Lib Dem colleague, Business Secretary Vince Cable, infuriated Conservatives by comparing their hardline approach on the lifting of restrictions on migrants from Romania and Bulgaria to Enoch Powell's "rivers of blood" speech.