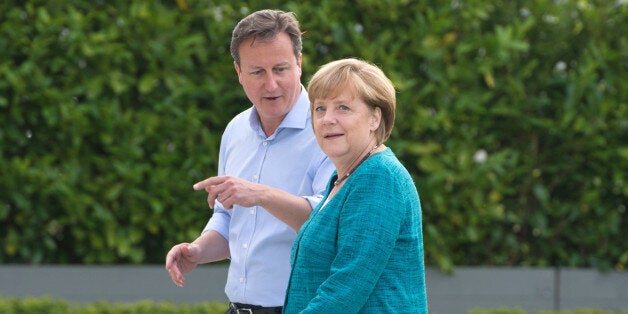 Britain will leapfrog Germany and France to be Europe's top economy within two decades, according to a new report.
The think tank Centre for Economics and Business Research (CEBR) forecast that the UK's GDP will overtake France by 2018 before leapfrogging Germany around 2030, leaving it second to the United States as the most successful Western economy.
"Germany is forecast to lose its position as the largest Western European economy to the UK around 2030 because of the UK's faster population growth and lesser dependence on the other European economies," the report said.
But the CEBR warned that Germany would not be leapfrogged by the UK if it left the euro and went back to the Deutsche Mark.
The report read: "If the euro were to break up, Germany's outlook would be much better. A Deutsche Mark-based Germany certainly would not be overtaken by the UK for many years if ever."
According to the CEBR, the gap between Britain and Germany's economies will fall from almost £610 billion in 2013 to just £183 billion in five years.
The UK's GDP will grow from more than £1.59 trillion in 2013 to £2.6 trillion in 2028, compared to China which is predicted to be in top position with a GDP of more than £20.5 trillion, ahead of the US with an estimated £19.7 trillion.