People in Britain should be more concerned about bankers who steal billions than Roma who beg on the streets, an adviser to the Romanian prime minister has said.
Damian Draghici said he expected relatively few Roma would make the journey to the UK when the restrictions on the movement of Romanians and Bulgarians in the EU are lifted on January 1.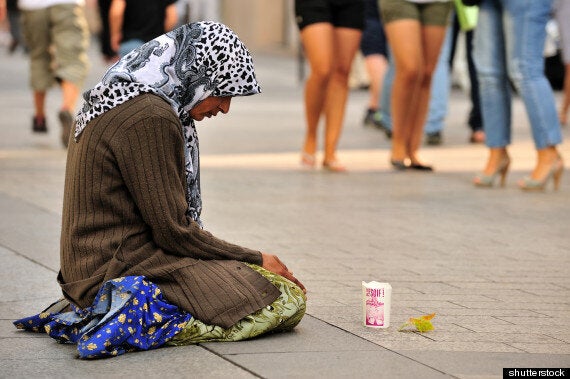 "The Roma begging in the streets are obvious because we see them, they ask for one pound or one euro and they bother us. Yet some of the people in the banks are stealing billions of euros but nobody sees them because they are on the 60th floor," he told The Times.
Mr Draghici, who is an adviser on Roma affairs, said the Roma did not like Britain because it was too cold and predicted that only around 2,000 to 3,000 would travel to the UK this winter.
"Seventy percent of Roma that left from Romania in the last 10 years are integrated. They have kids that go to school and they act like active citizens and taxpayers in the places where they are."
Mr Draghici's comments come as a group of senior Tory activists join calls for David Cameron to extend controls on Bulgarians and Romanians entering the UK.
Conservative Grassroots, a network of party members, are the latest to pledge support to an amendment that would prolong the restrictions rather than scrap them on New Year's Day.
The Prime Minister has come under increasing pressure from his own party to take action, following concerns that full access to the UK labour market would prompt a "wave of mass immigration" from Wednesday.
In an open letter they urge Mr Cameron to use a safeguard clause in EU law which they believe could extend controls until 2018 because of 'exceptional economic circumstances'.
The UK imposed the seven-year restrictions on Romania and Bulgaria after they joined the EU in 2007 - only allowing citizens a visa if they were self-employed, had a job offer, or were given a specialist role.
Mr Joshua added that Conservative Grassroots "respectfully disagree" with the Government, which says it is powerless to extend the restrictions.
The Government has said it will be "business as usual" on January 1 at the UK border and it remains unclear if additional staff or measures are being put in place at airports and ferry ports in the event significant numbers arrive.
Popular in the Community