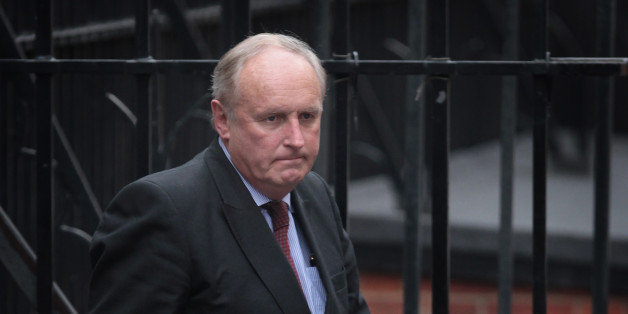 Peter Macdiarmid via Getty Images
Daily Mail editor Paul Dacre earned £1.8 million last year and secured an inflation-busting 5% pay rise, according to the latest annual report of the newspaper's parent company Daily Mail and General Trust.
The 65-year-old newspaper chief signed a new contract in September with a basic £1,311,975 salary and a £500,000 "supplement" for each full year he completes after his 60th birthday.
He also gets a company car, a £10,000 car allowance, £6,500 fuel benefit and £3,000 family medical insurance.
This comes as a report out today found that executive pay has soared by 74% over the last decade while workers' wages have remained flat.
Dacre sparked debate in December about his future as Daily Mail chief after selling his remaining shares in the newspaper's parent company Daily Mail & General Trust for £347,564.
DMGT chairman Viscount Rothermere lavished praise on Dacre's work in the company's annual report.
He said: "Our editorial team, led by editor-in-chief and DMGT executive director Paul Dacre has played a pivotal role in continuing to protect vital press freedoms within the UK's evolving framework for independent press regulation."
Dacre's reign at the Daily Mail has attracted controversy, with Labour peer Lord Sugar in October branding him a "tyrant" and demanding parliament "flex its muscles" to get him fired.
Alastair Campbell said Dacre was a "bully and a coward" for refusing to appear on television to defend his paper's decision to accuse Labour leader Ed Miliband's father Ralph of "hating Britain".