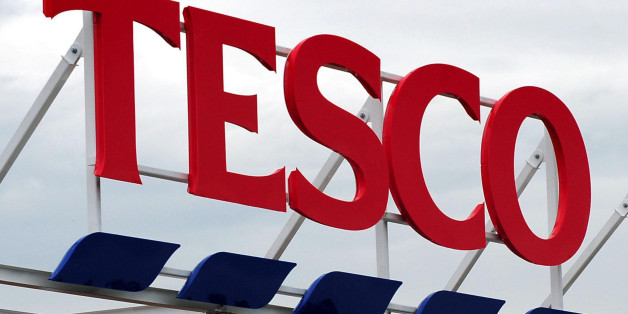 Rui Vieira/PA Wire
Downing Street has dismissed calls by Polish politicians for a boycott of Tesco amid the continuing diplomatic row over David Cameron's declaration that he wanted to stop migrants from the country sending home child benefit.
Jan Bury, the leader of Poland's junior coalition party, the PSL, was quoted as denouncing Cameron's policies as "unfriendly and scandalous" towards Poland and the Poles.
"As Poles, we can also say 'no' to prime minister Cameron and his policies. We call on Poles to boycott British retailer Tesco," he said.
Cameron's official spokesman, however, suggested that the boycott call was no more than electioneering.
"I have seen reports about that sort of thing. There are elections going on in Poland at the moment," he said.
A spokesman for the supermarket told HuffPost UK: "We opened our first stores in Poland nearly 20 years ago, and we're very proud to serve our Polish customers living there and in the UK .
"We're also proud to have created tens of thousands of jobs in Poland and to be making a significant contribution to the Polish economy."
Cameron telephoned his Polish counterpart, Donald Tusk, in an attempt to build bridges following the furious reaction to his comments in a weekend television interview.
According to the Downing Street read-out of the conversation, Cameron assured Tusk that he was not singling out Poles for criticism and that the impact of labour flows on the benefits systems of member states was a "pan EU issue".
Cameron received support for his stance from Nick Clegg - despite open differences between the coalition partners on issues relating to immigration and Europe.
Speaking on his weekly LBC radio phone-in, Clegg said: "I'm as forceful as anybody else in saying, if you've come here to look for work, fine you've got that right just as we've got the right to do that in your country. But you don't have necessarily the right, just to simply claim benefits no questions.
"I, like the Prime Minister and I suspect a lot of the people in this country, don't quite understand why on earth it is possible at the moment under our current rules to pay someone child benefit for children who aren't even in this country.
"That does seem to me to be perverse. That is one of the things that you do need to discuss with other European countries so that you get Europe wide agreement. That takes a bit of time."
Cameron told BBC London the public needed to have confidence in the immigration system: "We've cut net migration into the UK by almost a third, we have put in place a cap on the numbers of economic migrants from outside the European Union.
"And, as I have been arguing recently, while we support the idea that in Europe you should be able to live and work in other countries we need to make sure that there are proper rules that you can't move around Europe in order to claim benefits and also that we need to make sure that the transitional controls that we put in place when countries join the European Union, we need to make sure that they are long enough and work properly enough so that there is proper confidence in the system.
"Those are all challenges for the Government and challenges that I am taking on."