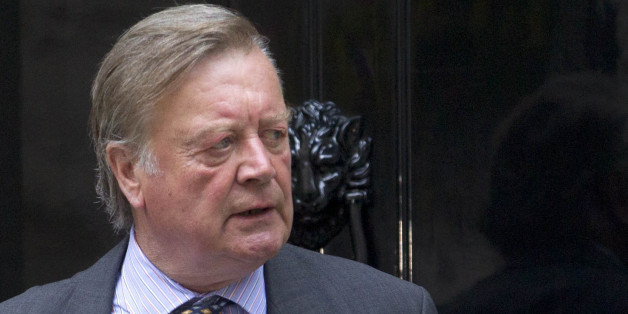 Lewis Whyld/PA Wire
Ken Clarke has rejected David Cameron's claim that the European Union has led to "vast migrations" of people and attacked the "right-wing national escapism" of Tory MPs who want to change freedom of movement rules.
In comments that are sure to irritate Downing Street, the veteran cabinet minister told the Financial Times on Monday that immigration had made Britain a "far more exciting and healthier" place to live.
"I just don't think it's true that the European Union is responsible for unacceptable waves of migration," he said. "The idea that you can have some fundamental debate that somehow stops all these foreigners coming here is rather typical right-wing, nationalist escapism, I think."
In response to Clarke's comments, Downing Street said: "Immigration in the decade up to 2010 was allowed to be out of control. The prime minister has been very clear about that. It was too high, the prime minister was very clear about that."
Clarke's intervention comes at a particularly unhelpful time for the prime minister. Cameron has been branded "absolutely out of touch" and "bonkers" by eurosceptic Tory MPs angry at his rejection of their demand that parliament be given a veto over EU laws.
Ninety-five Conservative backbenchers have signed a letter calling for parliament to be able to block any aspect of EU legislation.
William Hague issued a fresh warning today that demands for parliament to be able to veto all laws coming from Brussels are unrealistic.
Hague said that, while he believed that national parliaments in the EU should have greater powers, giving individual parliaments the right of veto would undermine the single market.
"What you can't have in any system that relies on some common rules - even in a free trade area that relies on common rules - is each of the parliaments being able regularly and unilaterally to say we are not applying this or that just by our own decision," he told the BBC Radio 4 Today programme.
"Clearly a single market or a free trade area would not work on that basis. Even the Swiss or Norwegian arrangement with the European Union couldn't work on that basis so we have to be careful what we support.
"But the direction of greater power for national parliaments and reducing, relatively speaking, the power of the European Union vis a vis national parliaments is something I very strongly support."
His comments were echoed by former Italian prime minister Mario Monti, who said Britain would be among the big losers if the single market was undermined.
"A country like the UK in particular relies heavily on a smoothly functioning single market across Europe," he told the Today programme.
"If each parliament in each member state were to be able to tear apart small bits, or big bits even, of the single market legislation, then this would be a patchwork, not a market. One of the countries that would suffer most is indeed the UK."
Monti warned that Britain would find itself in a "pretty, pretty cold" place if it was to vote to leave the EU in Cameron's promised referendum after the next general election.
"If the British people were to exercise their duress, their toughness, in one point in time on occasion of the referendum then they will be either in or out and out there it will be pretty, pretty cold," he said.