Firstly, you may not going to like this winter workout alternative if you struggle with technology.
But - if it's a toss up between going to the gym or using the Wii Fit U to kickstart a healthier, more active lifestyle, then the latter is actually pretty handy.
Staring at the Wii U box for half a day, I procrastinated setting it up. When I finally convinced myself to undertake the task, I spent 30 minutes getting the Wii U box and game pad connected, and another half-hour mucking around with setting up a Wii U profile.
It could well have been that my dithering was fuelled by doubt at how a Nintendo game could provide a genuine workout.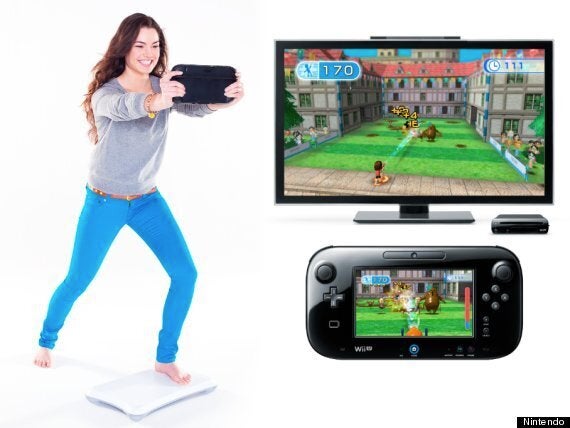 The first step is a body assessment.
Calculating your BMI and 'Wii U Fitness age', my first 'guest' assessment came in with an ideal BMI and a body age of 20 (I'm 24). Pretty chuffed, I thought I'd go through and actually set up a proper profile and get started. But with an official profile comes harder tests, and I don't mean physically harder, just more complicated movements and instructions.
After failing miserably at the balance test, I aged 19 years with my fitness age coming in at 49.
I was mortified. And motivated.
When you make it to your workout selection, your choices are between yoga, muscle, aerobic, dance and balance. Wanting to avoid an awkward encounter with my housemates by selecting the dance or aerobic option, I chose to start with some yoga and muscle strengthening.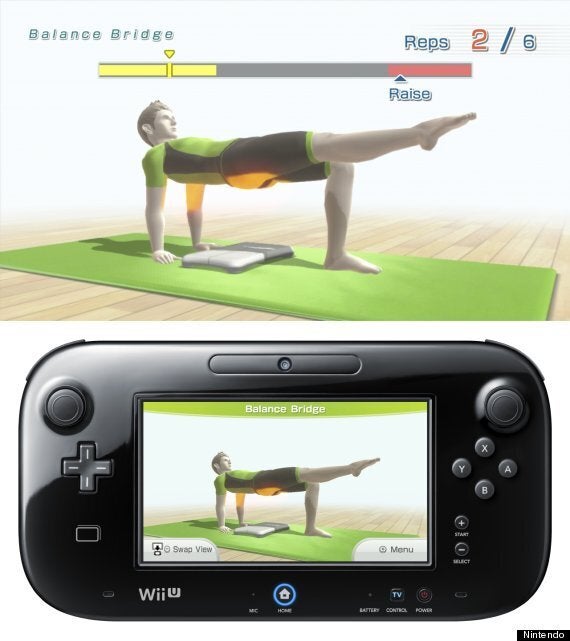 What's truly great about these workouts is that you're given very clear instructions before each movement and the ability to practice before you begin. To compensate for the lack of human instruction, you're assigned a Wii Fit U nstructor who validates, or humiliates, you along the way with phrases like "looks like you're no stranger to exercise!" or "You really need to work on your balance, it could cause metabolic syndrome if you don't"… ahhhh.
When working on muscle strengthening or yoga, your balance is also tested with a graph that shows how centred your body is. This is also supplemented with useful facts about your body and why exercise is so necessary. Something I found to be really valuable and motivating.
Once I had felt a sufficient burn in my muscles, I tried out some cardio in the form of an obstacle course. But this is really where Wii Fit U lost me.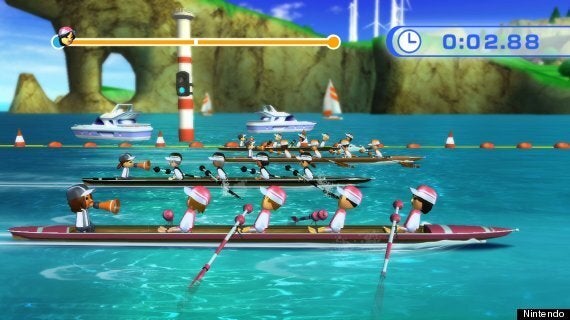 A downside of relying on a video game to instruct your workout is that you have to constantly click through to the next step, which considerably slows down your workout, and because of this I really struggled to build up a sweat. I reverted back to my childhood gaming days where I spent the first 10 attempts of the game failing miserably and stopping and starting, then finally getting into a rhythm only to feel frustrated and over it.
I'd say Wii Fit U is certainly a great alternative workout for winter but only if you can't afford, or find the time, to get out to a gym. Do use it for it's toning exercises and for the body assessment as it gives you some valuable information. But I'd say skip the cardio option all together and just get outside for some winter running. If you can't commit to that, you're certainly not going to commit to these workouts either.
Related