UDPATE: He may have lost his job, but Twiggy Garcia may get a payout for his efforts.
"It'll take a day or two to formalise the decision, but his claim seems to meet the criteria", Monbiot wrote.
When Tony Blair saw the Shoreditch barman coming toward him, fire in his eyes, he must have rolled his eyes, and thought "Oh, not again."
Tramshed barman Twiggy Garcia attempted a citizen's arrest on the former prime minister on Friday night. This is the fifth attempt to take Blair down to the local station since he left office.
The website arrestblair.org offers a bounty of about £2,150 to anyone who can "arrest" him for his part in the Iraq war.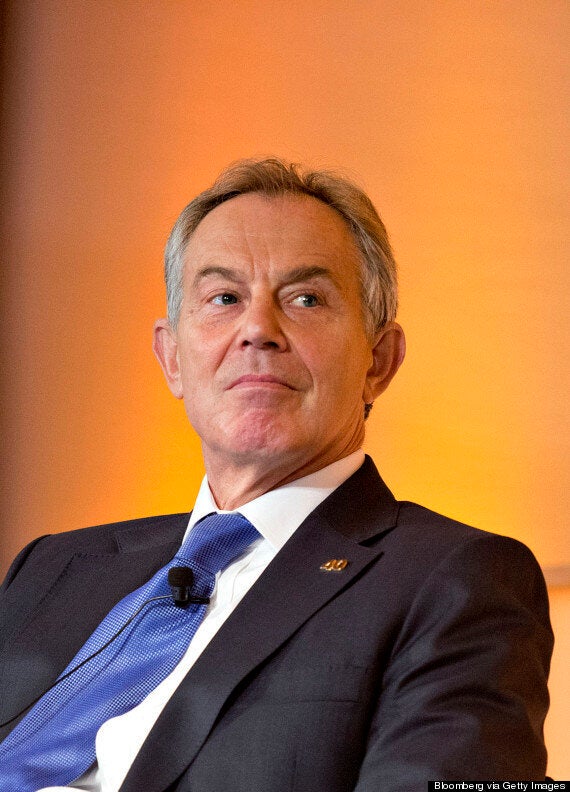 Tony Blair was nearly arrested in Shoreditch
"My heart rate increased when I found out he was in the building; there was a eerie presence, which some of the other staff noticed too. It wasn't like any other night. I couldn't believe he was there. His security were sitting at the bar directly in front of me and I got nervous because I thought they overheard me say, "Should I citizen's arrest him?"
"I went over to him, put my hand on his shoulder and said: 'Mr Blair, this is a citizen's arrest for a crime against peace, namely your decision to launch an unprovoked war against Iraq. I am inviting you to accompany me to a police station to answer the charge'."
Garcia said he invited Blair along to the police station to answer the charges. Blair, unsurprisingly, declined, but told Garcia that his primary concern should be Syria, and engaged him in conversation for several minutes about the Middle East.
"One of his sons got up and went to get the plain clothes security from downstairs. I decided to get out of there sharpish, I've had a few run-ins with the police in the past and it never ends well. They have no respect for the laws they are supposed to uphold. I quit my job there and then – I'd been planning to leave anyway."
Blair's spokesman told the Independent: "Mr Blair did offer to discuss the issue – that offer was declined and the individual walked off. Nothing else happened. Everyone is fine and they had a great time."
Tom Grundy, a 29-year-old Briton living in the country, told The Huffington Post UK he had planned the action two days before the speech, and that he wanted to "renew awareness" about Blair, who he claims had violated international law in his support for the Iraq War.
Grundy's attempt came just over a week after protester David Lawley-Wakelin interrupted Blair's appearance at the Leveson inquiry to accuse him of "war crimes."
Related