A British businessman who mocked "poor people" on the Singapore metro and mocked a "retard" taxi driver has been forced to issue a public apology after his Facebook comments went viral.
Anton Casey, who is married to former Miss Singapore Bernice Wong, posted a picture of his five-year-old son on the metro when his Porsche went in for a service. He captioned it: "Daddy, where is your car & who are all these poor people?"
Another picture showed the little boy sitting inside a silver sports car, captioned: "Ahhhhhhhh reunited with my baby. Normal service can resume, once I have washed the stench of public transport off me."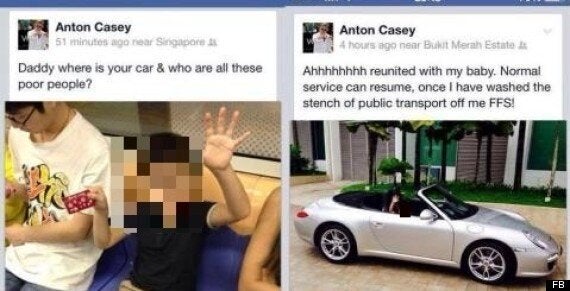 Some of the Facebook posts by Anton Casey
As Singaporeans spread the distasteful pictures across social media, more posts were unearthed, including a picture of a taxi driver wearing arm warmers and gloves, who he called a "retard", adding: "After 11 years residency I am still trying to understand these people."
As the fury mounted, a YouTube clip of Casey emerged, where he appeared to taunt his critics as "wusses".
Casey has since claimed his family have received death threats and has gone to the police. Many have urged his employer, wealth management firm Crossinvest, to fire him, and called for his family to leave the country.
Casey said: "I would like to extend a sincere apology to the people of Singapore. In the past 24 hours due to a recent chain of events, which include my misguided attempt at humour, a security breach of my personal Facebook page and the misuse of an old video by unknown sources, my family, especially, my five-year-old son has suffered extreme emotional and verbal abuse online.
"It must be made extremely clear that a YouTube video of me, with my son in the background was not posted in response to any recent events.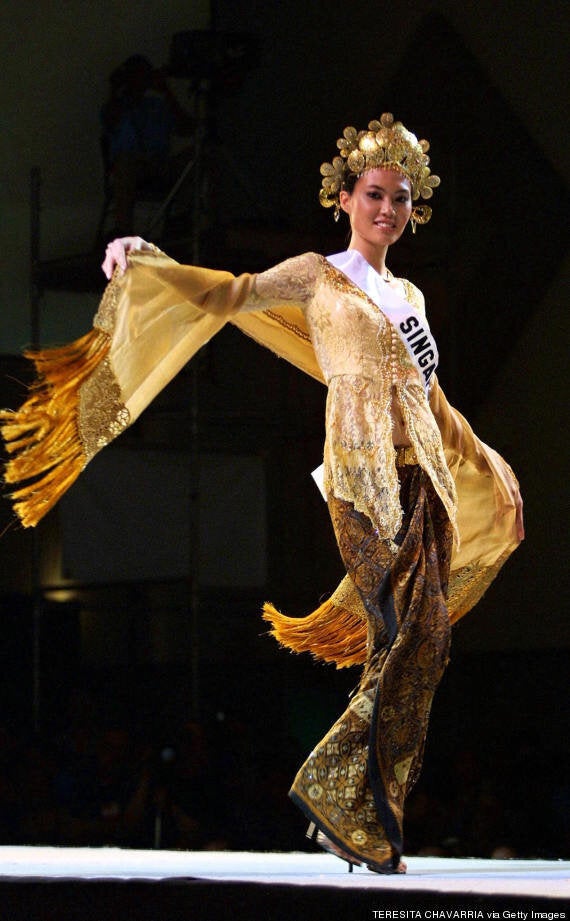 Anton Casey is married to former Miss Singapore, Bernice Wong
"This video was made weeks prior and has been misused to portray me as unrepentant. Police investigation into this matter, including receiving death threats, is ongoing.
"I have offended and disrespected the people of Singapore, my family – especially my five-year-old son. He is an innocent party to this unfortunate and extremely stressful situation.
"I wish for nothing more than to be forgiven for my poor judgement and given a second chance to rebuild the trust people had in me as a resident of this City – specifically for my family."
Christophe Audergon, managing director of Crossinvest Asia, said: "We are investigating the comments made by our employee and will take appropriate action once we are in possession of all the facts."