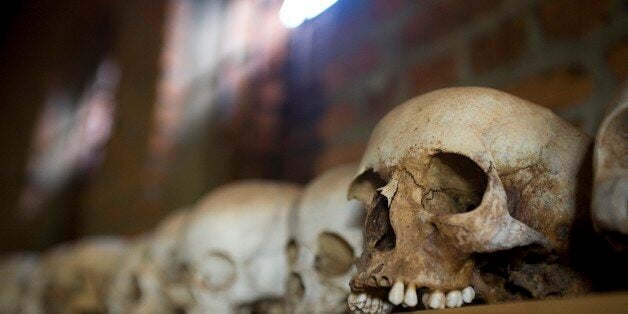 More than 80% of young people cannot name a single genocide since the Holocaust, new research has shown.
A poll conducted to mark Holocaust Memorial Day shows that although 16-24 year-olds are the most ignorant about the history of genocide, more than half the British population of all ages could not recall the genocides in Cambodia, Rwanda, Bosnia or Darfur.
Only 33% of young people were able to identify the correct definition of genocide.
The research also showed the population's worrying predictions, and complacency, for future genocides. Around 86% of the UK public think further genocide is likely or very likely in the future, and 73% worry that even in the UK people are being persecuted for who they are.
Under half of all young people thought it was workable for the UN, governments and the public to work together to prevent genocide in the future. And 43% thought Britain shouldn't get involved if genocides are happening in other countries.
Even in the UK, 73% worry that people are being persecuted for who they are and 47% have seen propaganda being spread by hate groups.
Only 24% are aware that the genocide in Rwanda took place 20 years ago, 29% think it happened 10 years ago, a further 25% don't know.
Sophie Musabe Masereka, a survivor of the genocide in Rwanda who now lives in London, said she wanted HMD to be a day that promoted genocide education as a whole. "It is nearly 20 years since many members of my family were killed in the Genocide in Rwanda. I want to ensure they are remembered, and that all those who suffered in the Holocaust and genocides are commemorated."
Olivia Marks-Woldman, Chief Executive of the HMD Trust, said she was "deeply concerned by the lack of understanding among the population as a whole, and in particular the younger generations".
"Genocide is not something that takes place by itself – it happens when a set of circumstances occur or are created, when racism and discrimination go unchecked and are allowed to divide communities," she continued.
More than 2,000 community events are taking place across the country to mark Holocaust Memorial Day on Monday. January 27 marks the liberation of Auschwitz-Birkenau, the largest Nazi death camp.
Marks-Woldman continued: "The results of this research underlines the importance of ensuring genocide, as well as the Holocaust, is understood by people of all ages, in all walks of life.'
"Despite the lack of knowledge among young people, the survey also shows that nine out of 10 16-24 year olds think they should learn more about genocides to build understanding and compassion for what other communities have suffered."
The survey of 2,304 UK adults was conducted by Opinion Matters in November.
Popular in the Community