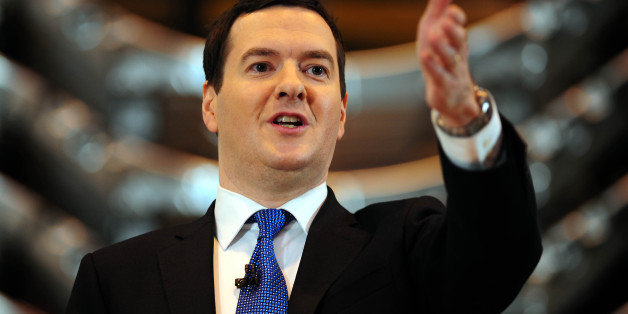 Rui Vieira/PA Wire
The Tories have released figures to argue that most workers' pay actually rose faster than inflation last year in a move to combat Labour claims that Britons are £1,600 worse off since David Cameron took over in May 2010.
However, experts warn that the Tories' claims are "highly selective" as they fail to take account for cuts to benefits and instead focus on the positive effect of government tax cuts and tax allowance changes.
Business minister Matthew Hancock wrote in the Times that there was "stark evidence" that after-tax pay grew by more than prices for all but the richest 10% of Britons. He based his analysis on figures from the Office for National Statistics' Annual Survey of Hours and Earnings for the year 2012 to 2013.
By contrast, other figures from the Office for National Statistics released earlier this week showed that inflation is still increasing over twice as fast as wages.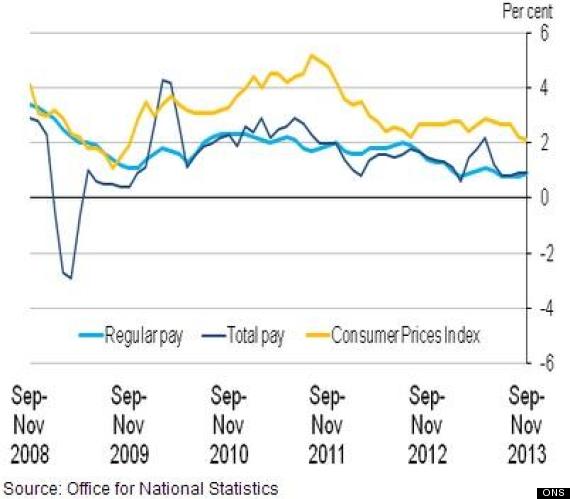 Jonathan Portes, director of the National Institute for Economic and Social Research, said: "This analysis takes account of tax cuts but not reductions in child benefit and in-work benefits; it also ignores the self-employed, a growing proportion of the workforce. At best it is highly selective; it certainly doesn't tell us anything about the overall state of household incomes or household finances."
Jacob Mohun, economist at the New Economics Foundation, told HuffPostUK: "Uprating the personal tax allowance does not in itself deal with the problem of falling real wages. It simply deflects attention away from the fact that people's wages are being eaten away by inflation.
Paul Johnson, director of the Institute for Fiscal Studies, warned that there were "problems" with the government's analysis and that household incomes still would not be back in 2015 to where they were in 2010.
He told the Today programme: "We have other sets of data, the ONS publishes an average weekly earnings index. That went up really quite a lot less quickly than inflation in the most recent months, and of course, they're not taking into account things like benefits which are occurring over time," he said.
"If you're looking at the a whole of household income, a lot of this information is a little bit out of date. We've done our own work looking at where we think things will be going and it does look pretty clear that, as I said, by 2015 incomes won't have recovered their 2010 or 2008 levels."
See also:

Are Brits £1,600 Really Worse Off Since David Cameron Took Over?

Cost Of Living Crisis Still Hitting Brits Despite Positive Employment News (GRAPH)