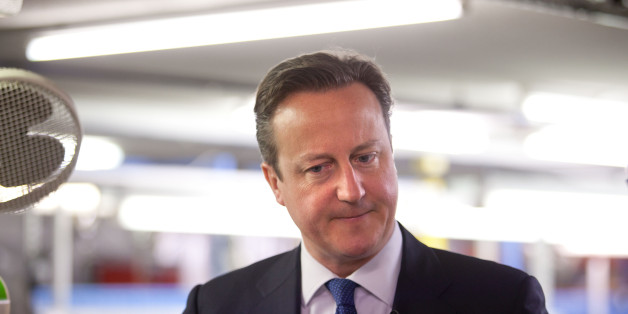 Ben Gurr/The Times/PA Wire
David Cameron has said he has "enormous sympathy" for the people who live on the flooded Somerset Levels.
Writing in the Western Daily Press, the Prime Minister said it is "not acceptable" for people to have to live in the circumstances they have faced for almost a month.
He said: "Like everybody across the country I feel enormous sympathy for the people who live on the Somerset Levels and are suffering from the devastating impact of the flooding."
His comments follow reports emerging of electrical engineers being "diverted" from helping flood victims to instead fix the Prime Minister's TV.
Workmen, who should have been on their way to help residents without heating or lighting, were instead reportedly sent off to Mr Cameron's £2million, non-flooded, family home.
Cameron today insisted the Government is doing "all it can" but he would not be "ruling out any option to get this problem sorted out."
There has been growing discontent in the county, where criticism has been levied at the Government and environment officials for not doing enough.
Meanwhile, flood-hit communities have been warned to be on their guard as high tides and gale-force winds could send water levels rising even further.