During Manchester City's 4-1 evisceration of United at the Etihad Stadium in September the home fans sang "There's only one David Moyes," and now they have unveiled their own tribute to the Scot.
Featuring an unflattering early picture of Moyes during his days in the Scotland junior set-up, the banner, on display for City's first home Premier League defeat of the season to Chelsea, simply reads "Football Genius".
Manchester City 0-1 Chelsea: 5 Talking Points
José Mourinho Reveals Chelsea Masseur Gave Team-Talk
Moyes and United suffered their eighth League defeat of the campaign at Stoke on Saturday. Already this year, the champions have been ejected from the FA Cup and League Cup and lost thrice in the League.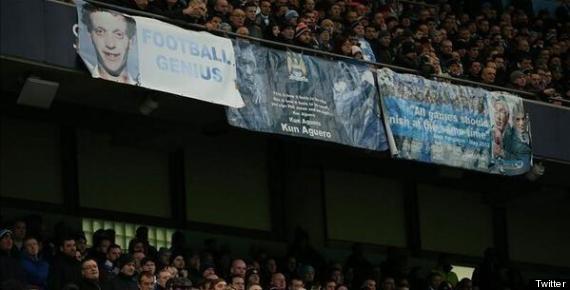 Moyes' banner was placed next to another that mocks United's signing of Phil Jones
For Chelsea's visit to Old Trafford in August, United's beleaguered Stretford End Flags fan group revealed "The Chosen One" banner, which has haunted Moyes since he succeeded Sir Alex Ferguson.
Phil Jones is another United man mocked at Eastlands. Reds used to taunt City to the tune of the Inspiral Carpets with: "This is how it feels to be City/This is how it feels to be small/This is how it feels when your team wins nothing at all," yet Blues have offered their own version. "You sign Phil Jones, we sign Kun Agüero," they chirp, with a banner on show for good measure.
It perhaps explained Jones' pointed reaction when Robin van Persie scored a stoppage-time winner at the Etihad Stadium last season.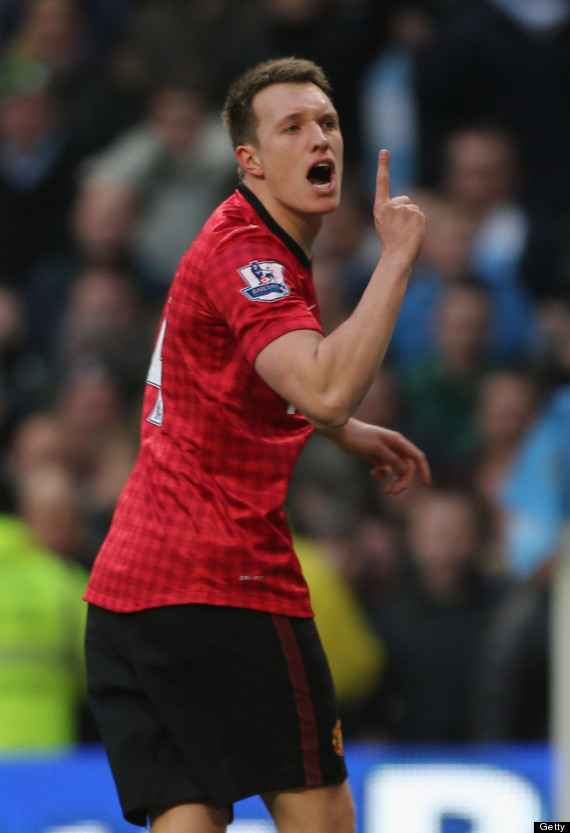 Jones enjoys some schadenfreude at City fans' expense in 2012