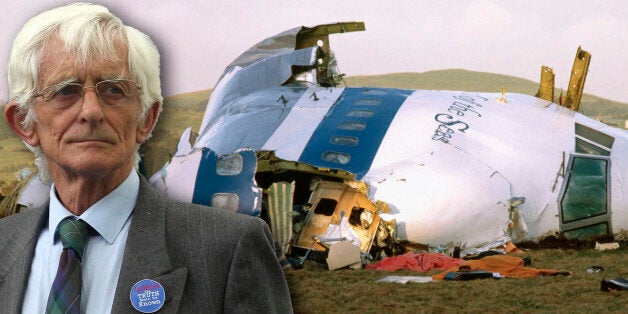 Dr Jim Swire lost his daughter 25 years ago, when Pan Am Flight 103, travelling from Heathrow to New York, crashed in Lockerbie near the Scottish borders.
Flora was 23 when she died. The medical student had been travelling to America to spend Christmas with her boyfriend. Another 269 people lost their lives.
"Even the most casual observer would agree that the crashing of an aircraft onto the people and town of Lockerbie was a terrible disaster for Scotland," Dr Swire said in a letter sent to the Huffington Post UK.
"But it would at the least be insensitive to compare failure to achieve his aims over a golf course to the loss of all those innocent lives," he added, referring to Trump's comments.
In yet another attack on green energy schemes, Trump said "wind farms are a disaster for Scotland, like Pan Am 103."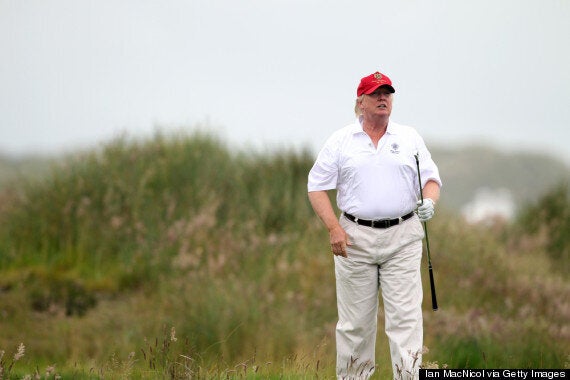 Donald Trump plays a round of golf after the opening of The Trump International Golf Links Course
Dr Swire advised Trump to educate himself on the truth behind the 1988 incident, saying: "Loss of life cannot be measured in terms of money, nor can its loss be compensated for through money."
Dr Swire is convinced that Megrahi was innocent, and describes the case against him as "rubbish", a course that has pitted him against many of the other relatives who hold the Libyan responsible.
The retired GP said he would be happy to help the billionaire tycoon become more informed.
In an interview with the Irish Times, Trump again showcased his true passion of hating wind farms.
"Wind farms are a disaster for Scotland, like Pan Am 103. They make people sick with the continuous noise.
"They're an abomination and are only sustained with government subsidy. Scotland is in the middle of a revolution against wind farms."
The crass comments sparked outrage from MPs and grieving families alike.
Joan McAlpine, the SNP MSP for the South of Scotland blasted the "unbelievably crass," comments, saying they "show a complete lack of respect to the families affected by the Lockerbie bombing – in the US, Scotland and across the world."