 "A woman in the top leadership team would have sent some very helpful signals for the party," Lorely Burt agrees. It had been assumed the MP for Solihull had the job of Lib Dem deputy leader in the bag. But she lost. By one vote. To a man.
At the end of January Lib Dems chose veteran parliamentarian Sir Malcolm Bruce to replace Simon Hughes. The decision caught many observers off guard. The result was also not one Burt saw coming. "Yeah. I was surprised," she freely admits during an interview with The Huffington Post UK. "Malcolm came into the race quite late, so there was already an expectation that I was going to win even before he came in."
The fact that the Lib Dems have no women in senior positions - all the party's cabinet ministers are men - meant the vote drew stinging criticism from within as well as from outside the party. Naomi Smith, the co-chair of the party's Social Liberal Forum bemoaned the fact that her party had more MPs who are knights than MPs who are women. "Now one of the knights has been chosen by them to be their deputy leader," she said.
Perhaps ironically some Lib Dems believe Burt lost out, to someone with a knighthood, because she was seen as the establishment candidate with the backing of the party leadership. "Me? ME?," Burt guffaws. "The establishment candidate? Well, I've never..."
Given that the election took place as the party was getting a savaging in the press for its failure to properly deal with allegations of sexual harassment made by Lib Dem mebers against Lord Rennard, it was perhaps even more surprising the position did not go to a woman.
"The Lib Dems have a view that the best person for the job should have the job. Now I would argue, of course, I would have been the best person for the job," Burt says. "He won it fair and square. I'm very glad I went in for it because I think you have to put you head above the parapet in order to just test the water and see what's out there."
Much is made of David Cameron's "women problem". But Nick Clegg has admitted his party does not fare much better in the gender equality stakes. Arguably the pro-equality Lib Dems are actually lagging far behind. Of party's 56 MPs, just seven are female.
"At the last general election we had women in 40% of our most winnable seats," Burt explains. "We just didn't win them." Which is a bit of a problem. "At the next election there are eight Lib Dems who are standing down, of those six selections have been done, of those six, five are women and two are BME."
In the midst of the Rennard row leading Lib Dem peer accused senior members of the party of trying to "demonise" women. Burt says the party has to change the idea that it is not welcoming to women in the wake of the scandal. "We desperately do want to change that image," she says.
"Our beliefs, particularly in equality, which can see form just how strongly we fought for and supported equal marriage, it's in our DNA. It just isn't showing in a sufficiently overt way at the moment. I'm hopeful we will rectify that at the next election.
"There is no question or doubt now that women Lib Dems understand that any behaviour which they would consider to be inappropriate there is a proper way for that to be addressed in the party which is something it wasn't before."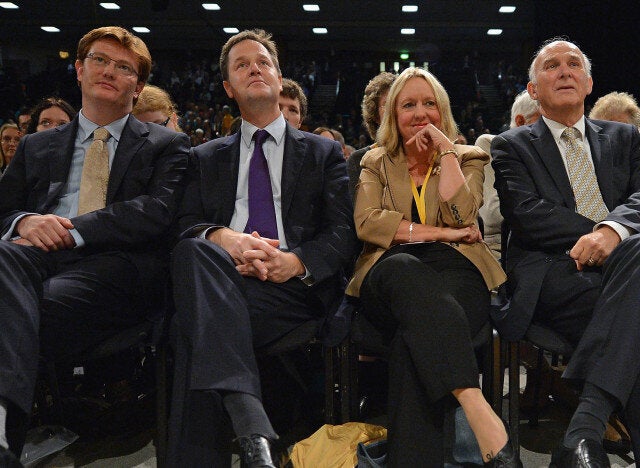 Burt says a woman at the top of the party would send a 'helpful' signal
Burt is gracious about Bruce. "I think he is a very good man. He is obviously a very capable guy. He has lots and lots of experience". But her description of him as a "safe pair of hands" feels less than favourable. A steady as we go approach does not appear to be one she feels is useful with the party struggling in the polls and with a general election looming.
Bruce's tenure as deputy leader will be short lived, as he is one of the eight Lib Dems to announce he is quitting the Commons in 2015. Burt does not have to wait long to have another go. "We'll see if I get another crack at it," she says. "I'll see. I'll concentrate on trying to get reelected first."
Getting reelected as a Lib Dem MP is a hard enough job as it is with poll ratings currently in the single figures. And having a majority of just 175 does not, on the face of it, help. Burt's Solihull seat is the top Tory target. Holding on would be a huge victory for the party as well as personally for Burt. "Thank you for reminding me," Burt laughs again as her majority is mentioned. "I might have it tattooed on to my head."
In 2015 Burt will have to face down a challenge from Tory candidate Julian Knight, the Independent on Sunday's Money and Property editor. She argues that there are a lot of "soft Conservatives" who, put off by the government's "tone", will vote Lib Dem.
"I think a lot of conservatives find the general sort of, hardness, of the Conservative Party, the lack of concern for the most vulnerable, a little bit distasteful. The Lib Dems bring them the best of both worlds. We've got the economic responsibility, we understand about how the economy works, but we've also got that injection of fairness."
The argument is the core of the Lib Dem message for the next election. That only they can deliver a strong economy alongside a fairer society.
But she acknowledges the Lib Dems, especially her, will have to rely on an element of tactical anti-Tory voting to keep hold of several Lib-Con marginals
"What we also need to do is talk to Labour supporters who have lent us their vote in the past to keep the Conservatives out. Because the message is stronger now than ever. In places like Solihull, you've got a small Labour vote but it will make the difference between winning and losing. I've still got to win those over."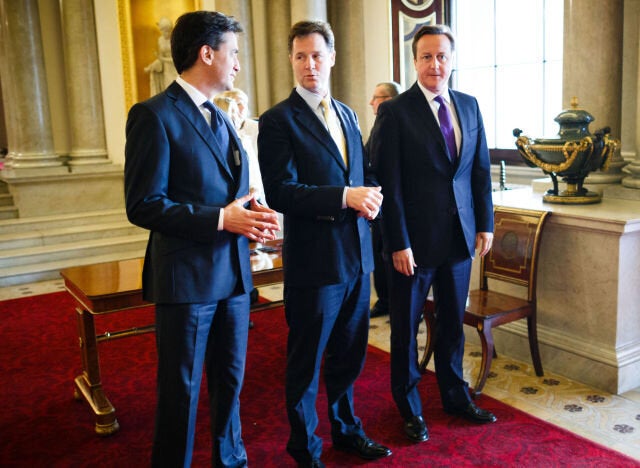 The Lib Dems 'will work with the Tories or Labour after 2015'
Burt explains the rationale for the Lib Dems to be given a second five year term in power, no matter which of the bigger parties secures the most seats. "We have a pivotal role to play in the centre ground of British politics. If no party gets an overall majority we will still be there anchored in the centre.
"If it's a hung parliament, if it's the Conservatives, we'll stop the Tories from spinning off to the right, if it's Labour we'll stop them from spinning over the left."
And she is adamant that the Lib Dems would not turn their back on power after 2015 if they have the chance to play a role in another coalition, despite being "battered" over the last few years. "I didn't come into politics to stand on the sidelines and carp," she says. "I'll never regret going into coalition."
"We are not perceived to be a party of protest anymore. We are seen as a responsible party of government, we should use the reputation, we've all got the scars on our backs form the experiences we have had, but we have come through it in a way that leaves us in a stronger more mature more responsible frame of mind."
Ukip splitting the right-of-centre vote would also help engineer a hung parliament a bit as well. "I would anticipate they will take more votes from the Conservatives than they will from the Lib Dems. So that's a good thing," Burt says. "They will hurt the Tory vote. And so that will help the Lib Dems and also Labour."
And far from worrying about the impact of Nigel Farage's anti-immigration and anti-EU rhetoric on the political debate, Burt welcomes it. "I also think they are quite helpful in polarising the argument as well," she says. "I think they'll enable parties like ourselves to reinforce our identity as pro-European."
Not that she thinks this will help the Lib Dems avoid a damaging European election this May. "I am concerned," she admits. "We won't lose them all [Lib Dem MEPs] no. I don't think we are going to gain any though."
Burt does not see the party's record in government as something to run away from. Quite the reverse. She believes voters will recognise the Lib Dems are "not the same party" they were in 2010 - in a good way.
That record could still be damaging though, not least the PR disaster that was tuition fees. "People don't necessarily forget," Burt admits. "We just ask them to employ a sense of proportion."
She adds: "There are swings and roundabouts. I don't think many people make a decision on one issue alone. I certainly have made one pledge for the next general election and that is I am making no pledges."
Popular in the Community