Feminine sports like Zumba and cheerleading should be offered to more women in a bid to narrow the gender gap in sport, the minister for sport and equality has suggested.
Helen Grant said women should be given "what they want" when it comes to sport and not forced to take part in football or swimming, adding that they can still look "absolutely radiant".
But her comments have been criticised by anti-sexism campaigners as "discouraging".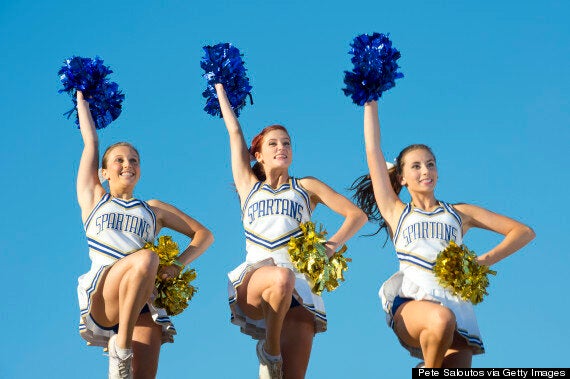 She made the comments to The Daily Telegraph in an interview about how to increase the number of women taking part in sport, highlighting that 1.8 million more men than women play sport regularly.
"[Women] don't have to feel unfeminine," she said.
"There are some wonderful sports which you can do and perform to a very high level and I think those participating look absolutely radiant and very feminine such as ballet, gymnastics, cheerleading and even roller-skating.
"We really need to take a step back and actually ask women what they want and give it to them.
"Whether it's a Zumba class or a game of rounders after they've dropped the kids off.
"That's the approach we need to take - what works for them."
Speaking of a recent YMCA rollerblading event for girls aged between seven and 17 she said: "Those girls arrived and they looked absolutely gorgeous.
"They were wearing their socks pulled up, beautiful socks with sequins and their hair was done. But my goodness they could skate."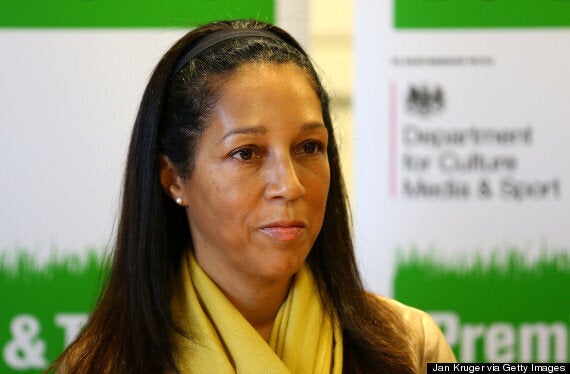 Minister of Sport and Equalities Helen Grant MP
The minister has been criticised for making the comments at a time when female Olympians are leading the glory for Britain at the Sochi games.
Lizzy Yarnold, 25, won the country's first gold medal at the Winter Olympics in the skeleton while Jenny Jones took a bronze in snowboard slopestyle and so did the female curling team.
The project's founder Laura Bates said: "It's really the wrong approach to suggest that the only way for women to get involved in sports is to be girlie and feminine.
"It's actually discouraging for a minister to say this.
"With our great athletes performing fantastically at the Olympics, we still see media outlets focusing on the looks and femininity, which the comments seem to do too."
However Ms Grant later added on Twitter that she "was making the point that there is a sport or type of physical activity out there for all women".