 UPDATE: According to the BBC, the Ukrainian parliament has voted to amend the law that could lead to release of jailed opposition leader Yulia Tymoshenko
WARNING: VERY GRAPHIC IMAGES BELOW
The Ukrainian Presidency has said a deal has been reached at crisis talks with EU ministers after one of the deadliest days of fighting in three months of protests – but the opposition have not confirmed the claim.
European Union ministers have been trying to broker a political settlement in Ukraine after gun battles between police and anti-government protesters brought the death toll to 77 in just two days.
After all-night talks mediated by EU foreign ministers, Ukraine's president claims he has reached a deal with the opposition to end the crisis.
Officials from Germany, France and Poland, are said to have embarked on "a night of difficult negotiations" with Yanukovych and the opposition.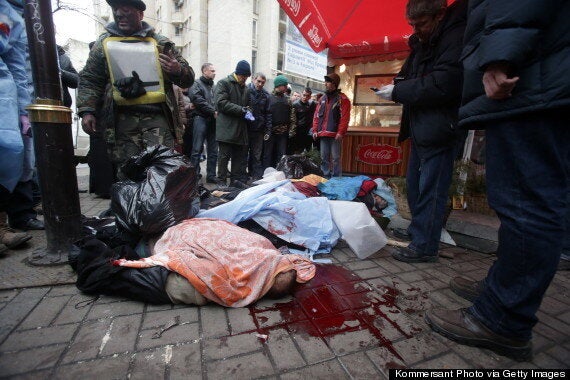 Dead anti-government protesters lie covered after clashing with police Activists pay respects to protesters killed in clashes with police
In a statement, the presidential press service said a deal will be signed at noon (10am GMT), but gave no details.
Opposition and EU ministers have not confirmed the agreement and they were initially reported to have broken up without a deal. Anti-government protesters carry body of their killed comrade in central Kiev
Subsequent clashes left fatalities on both sides, with demonstrators attacking police with firebombs and police retaliating with snipers.
Prime Minister David Cameron spoke with German Chancellor Angela Merkel on Thursday, agreeing that it was incumbent on Yanukovych to withdraw the police and start negotiations. Activists evacuate a wounded protester during clashes with police
The White House echoed that sentiment, with officials in Washington urging Yanukovych to pull back from Central Kiev. In a statement, the White House press secretary said that Ukraine should respect the right of protest and that protesters must be peaceful.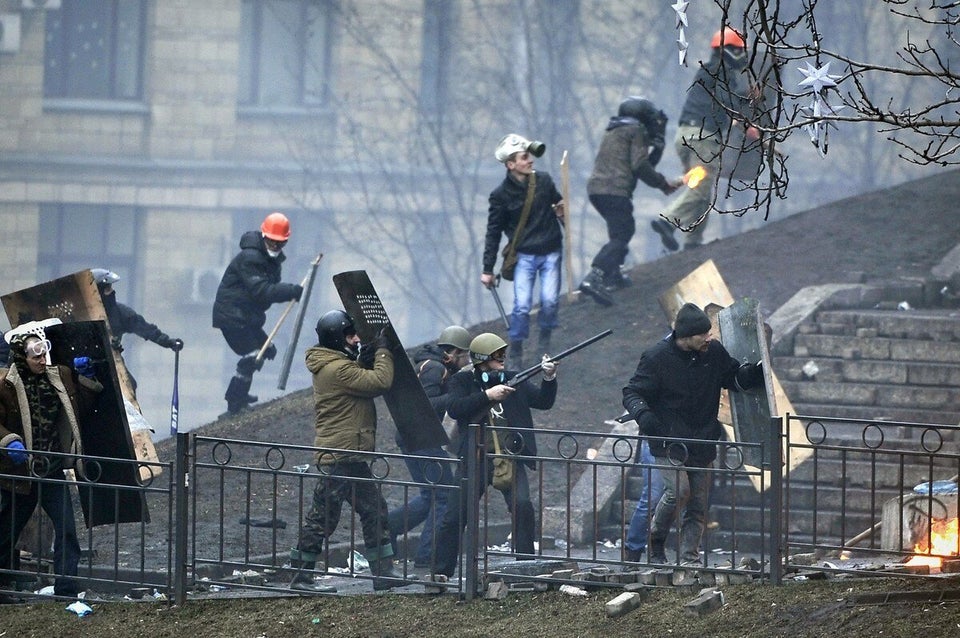 Ukraine Riots (GRAPHIC WARNING)
Popular in the Community