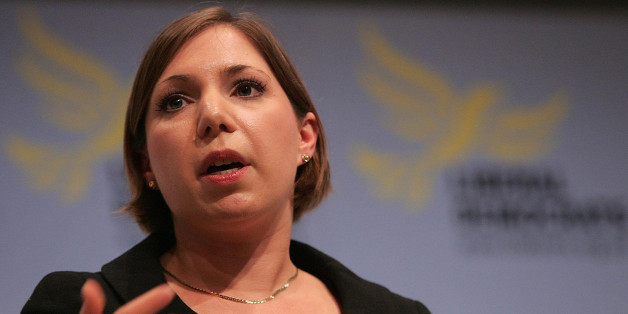 Martin Rickett/PA Archive
Former Lib Dem education minister Sarah Teather is going to stop eating in protest at the coalition government's "wilful indifference to the hunger of its citizens".
Teather, the MP for Brent Central, said it was a "national scandal" that people in Britain were having to go hungry because they could not afford to buy food as well as pay for rent and heating.
Writing on The Huffington Post UK, Teather said she would take part in the End Hunger Fast Relay on Saturday in "community solidarity with the thousands of British people who go hungry each day".
"Much of the desperation my staff and I see in my constituency is caused directly by benefit changes and sanctions. Cuts, caps, and changes to eligibility criteria have all hit people hard and often in cumulative ways, all exacerbated by the new attitude towards claimants, which is driven right from the top.
"An attitude that presumes each person who claims benefit is scrounging, work shy, or just plain lying about their need for support. An attitude that justifies revoking benefits with no notice and no investigation and delaying correcting the error for months on end."
In an strong attack on the government in which her party serves, Teather said the "inhuman cruelty and anguish this causes for real people should shake everyone's pride in Britain today".
"For these vulnerable people, the safety net of the welfare state has been entirely dismantled and removed. The result is profound poverty, hunger, and even complete destitution. Only the food bank stands between them and starvation.
"For those unfortunate enough to have to contend with the benefits system today it often means shame, fear and degradation with long lasting impacts on physical and mental health."
The former minister said it was "simply isn't good enough for political leaders to bury their heads in the sand and accuse others of exaggerating the problem".
Sarah Teather: Why I'm Going Hungry Tomorrow