Everton coach Roberto Martínez has staunchly defended England midfielder Tom Cleverley, claiming his quality resembles Spanish and Dutch footballers.
A petition demanding the Manchester United man's exclusion from the national squad received over 10,000 signatures earlier this week after Roy Hodgson called Cleverley up for the Denmark friendly, despite a poor run of form.
The 24-year-old has emerged as the scapegoat of United's torrid campaign and his name was audibly booed at Wembley, even though he did not make an appearance.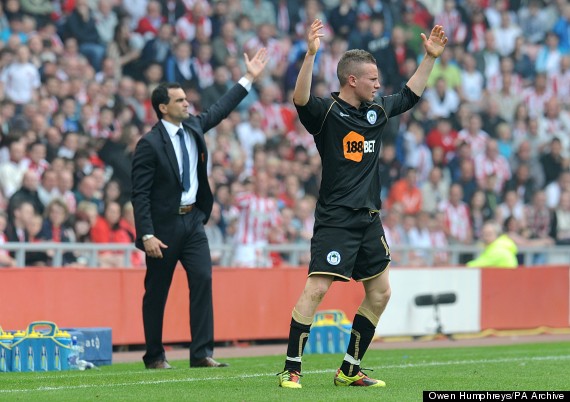 Cleverley impressed during his loan season under Martínez
Martínez coached Cleverley when he was on loan at Wigan Athletic in 2010-11 and insists he is "as good a talent as we have in the English game".
"There are only a few players in this country who have had the sort of education where they look as if they could have been brought up in Holland, Spain or France," he said. "Tom is one of them. I just don't understand this campaign, it is not the way to encourage young players.
"Maybe he has been given a bigger role than he should have been given but even so it is ridiculous to put someone so young in the spotlight then knock him down. We as a public are to blame if we allow that to happen. You have to help young players reach a level.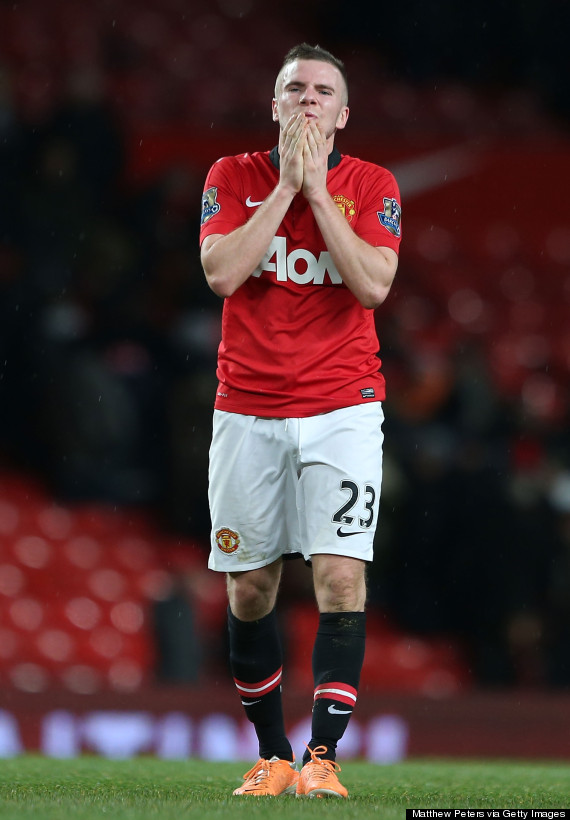 Cleverley has scored just one goal this season for United
"What has happened is not Tom's fault, I think he is as good a talent as we have in the English game, and he is still growing. You wouldn't get this in other countries, and I find it disappointing that he is being judged so aggressively when he has not even reached 200 games. Such a young player does not need that sort of scrutiny or pressure, but I am sure he will come through it and be even more motivated."
Last month, Cleverley closed his Twitter account following criticism he received over an interview in which he defended his role in the United side.