A Liberal Democrat MP wore a Nigel Farage mask at the party's conference as she mocked the Ukip leader's penchant for beer.
Just before Nick Clegg's appearance, Lorely Burt also mocked a former-Ukip councillor's claim that this winter's floods had been brought on by the introduction of gay marriage.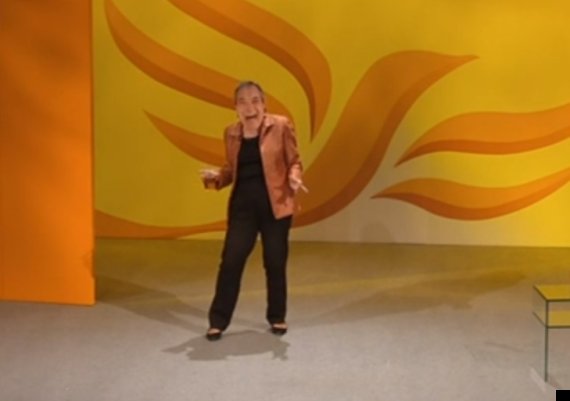 The derision of the right-wing party came as the deputy prime minister branded Ukip a party of "anger and bile."
Although he did not use Nigel Farage's name directly, Mr Clegg also suggested the Ukip leader has become the "acceptable face" of intolerance towards outsiders.
He positioned the Liberal Democrats as the antidote to Ukip, claiming his party offers a message "hope" rather than "backwards looking" politics.
The speech comes ahead of a televised debate between Mr Farage and Mr Clegg next month and May's European elections.