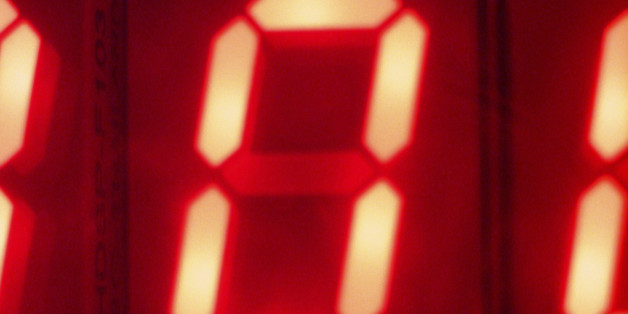 blackred via Getty Images
Zero-hours contracts have been found to be more than twice previous official estimates as new figures from the Office for National Statistics showed 582,935 people were signed up to the controversial arrangements last year.
The spread of zero-hour contracts have attracted controversy as staff agree to work as and when required, with no guaranteed hours or benefits, effectively giving bosses a pool of people who are "on-call" and usable when the need arises.
The revised figures will be politically awkward for the government after business minister Jo Swinson told Umunna in a written parliamentary answer in 2012 that there were just 250,000 people on zero-hour contracts
The government's 250,000 estimate was quickly undermined as research by the Chartered Institute of Personnel and Development (CIPD) indicated that 1 million workers were on the contracts.
Labour's shadow business secretary Chuka Umunna attacked the government over the big increase, which is three times higher than the number given for 2010, when the coalition came to power.
TOP STORIES TODAY
"Under David Cameron we have seen employment becoming less secure at a time when families are facing a cost-of-living crisis," he told the Guardian.
"These new figures from the ONS, following my request to Sir Andrew Dilnot last summer, confirm that there has been a huge rise in the numbers of people on zero-hours contracts since 2010. What were once a marginal and niche element of the labour market have fast become the norm in some areas and sectors under this government.
"Labour would tighten up the rules to outlaw zero-hours contracts where they exploit people and turn around the rising tide of insecurity we've seen under the Tory-led government."
Dilnot, head of the UK Statistics Authority, instructed the ONS to follow a request by Umunna to include research from third parties in addition to the Labour Force Survey (LFS), fearing that employees were not registering their zero-hour contracts because they were "unfamiliar" with them.
Business secretary, Vince Cable said: "These figures provide welcome clarity over the number of people on this type of employment.
"While zero-hour contracts provide flexibility for some, it is also clear that there has been some abuse. This is why I launched a consultation at the end of last year to help root out abuse – like tackling the problems around exclusivity of contracts with a single employer.
"While Labour sat on their hands for 13 years and did nothing about it, we're doing something about it. The government's consultation closes this Friday and I'd urge union, employers and employees to respond so we can sort this problem out."