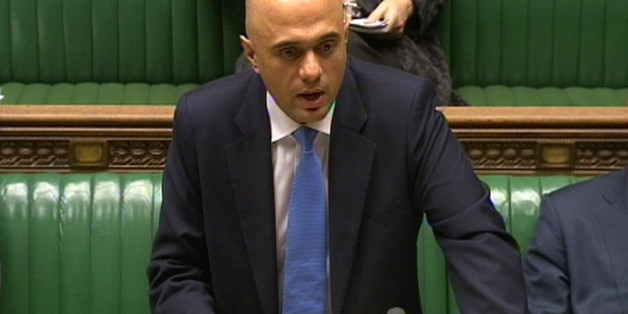 PA/PA Archive
Tory minister Sajid Javid has sparked controversy for suggesting that women did not "merit" serving on the Bank of England's Monetary Policy Committee (MPC).
The Treasury minister told MPs that the nine-man committee, which oversees interest rates, "consists of individuals who are best-qualified to make the decisions necessary to achieve the government's monetary policy objectives."
Since George Osborne became chancellor, all four of the new appointments to the Bank's MPC have been men.
"All appointments are made on merit," Javid explained, in remarks that Labour branded "outrageous".
Sajid javid says no women on MPC cos appointments 'are made on merit'. Outrageous.

— Gloria De Piero (@GloriaDePieroMP) March 11, 2014
Labour shadow treasury minister Cathy Jamieson said: "It's pretty outrageous for a Treasury Minister to imply that the reason there are no women on the Monetary Policy Committee is because appointments are based on merit."
"These comments reflect a deeper problem within David Cameron's government, which is totally out of touch with women across the country."
As MPs heckled him, Javid went on: "Now diversity of course ……diversity …diversity of course is always an important consideration and when deciding on members … when deciding on external members, the MPC …this includes looking at career training and background, as well as ethnicity and gender.
"The government would like to see more women on the MPC and will encourage them to apply. It is also worth noting there have already been four women that have been part of the MPC."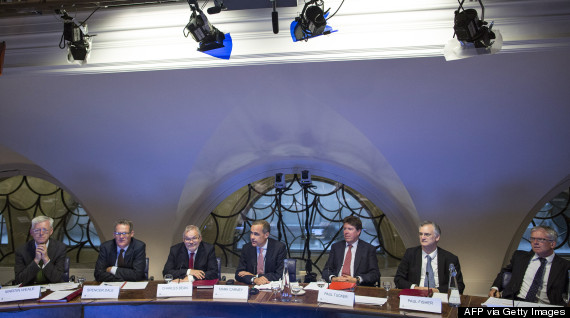 Bank of England's all-male MPC meets in 2012, with then deputy governor Paul Tucker now replaced by Sir Jon Cunliffe
George Osborne's failure to appoint any women has drawn accusations that the Tories suffer from a "women problem" as he has appointed four men so far during his chancellorship. Ironically, the four female MPC members Javid deemed "worth noting" were appointed under the previous Labour government.
A Labour spokesperson told HuffPostUK: "There are plenty of women economists who could serve on the MPC on their own merits. It's a shame that George Osborne has failed to appoint any in almost four years as Chancellor."
Bank of England governor Mark Carney was revealed by HuffPostUK to have piled pressure on Osborne to consider appointing female economists to the Bank's MPC.
Ex-MPC member professor Danny Blanchflower told HuffPostUK that the all-male makeup was an indication of the Tories' "problem with women".
He said: "It doesn't seem to be that hard to find high quality female economists to join the MPC and other public bodies. The Tories do seem to have a problem with women.
"Economics has increasing numbers of women, my own department at Dartmouth has six female economists and my colleague at the University Stirling, Sheila Dow, looks like a highly qualified candidate for the MPC and there are many others. My friend Rachel Lomax was a fantastic Deputy Governor.
"The impression is the Tories couldn't care less about diversity; what matters is if you attended Eton and the Bullingdon Club and are a man. No wonder they are so far behind in the polls amongst women."
Labour's shadow chancellor Ed Balls previously hit out at Osborne's "astonishing" failure to appoint any women to the Bank's MPC, telling the Guardian: "I think this government's problem with women runs deep."