The reason Boris Johnson is only ever seen travelling by bicycle became abundantly clear on Monday - his car is a total wreck.
But he has put it to some good use, outlining where his political allegiances lie in the Scottish Independence debate with an equally battered bumper sticker.
Despite the fact it sums up his well-known feelings towards the issue he wasn't actually responsible for it.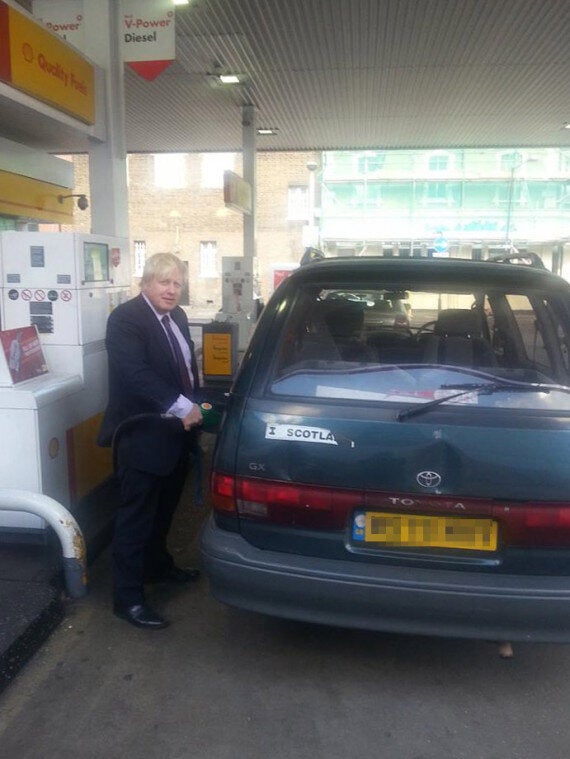 When asked if the car was his and he replied: "Yes it is. Would you like to buy it?"
He told the Telegraph back in November: "I have a feeling it was stuck there by some fellows from Strathclyde police when they came down to help with the Notting Hill carnival, and I keep it there because it reflects my general feelings.
"After three centuries of union, England and Scotland are not just woven together by sentiment, but by a cat's cradle of intricate legal and political ties. Fibre by fibre that would have to be sliced apart, and the result will be agony and endless recrimination."
Reflecting the uncertainty over Scotland's future is the next direction of Johnson's career.
He said: "I want him to get back in Parliament. I think he's great.
"It's a bit like football - if you have got a great striker you want him on the pitch.
"It's up to him. He can complete as Mayor, or he can stay on as Mayor and come back to the House. I want him on the team."
Related