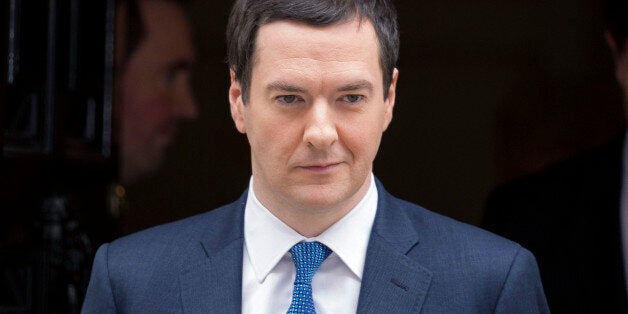 George Osborne's own Budget relies on ministers failing on a key Tory pledge to reduce net migration to below 100,000.
The Treasury's projections in Osborne's Budget assume that net migration, the number moving to the UK minus the number leaving, would stay at 150,000 next year and remain well above-target for the following years, despite ministers' ambitions to reduce it to "tens of thousands" by next May.
The government's statistics body, the Office for National Statistics, does not believe that the number will drop beneath 100,000 a year either, with its lowest forecast being no more than 165,000, the Times reported.
The Treasury's Budget predictions will be especially humiliating as their assumptions require the Tories' net migration pledge to fail in order for the Budget's proposals to be balanced.
This comes as Tory MP Mark Field called on Tory leadership to drop its "near obsession" with immigration and to stop trying to "outdo" Ukip.
Field, who is launching a new Tory grouping called Conservatives for Managed Migration this week, told Sky News on Sunday: "We need a policy on migration that isn't about headline figures because what that has ended up doing is targeting people who we shouldn't be discouraging – students across the globe, some really very talented individuals, who are perhaps getting in here but it's taking a hell of a long time."