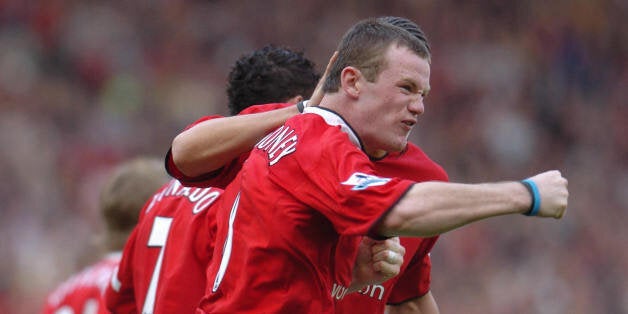 A player who annually provokes debates over his worth, Rooney still has the knack for the sensational and at Upton Park he did not hesitate to wallop the ball up and over the astonished Adrián's head and into the goal in the eighth minute.
Widely regarded as the last of the street footballers, it was the kind of goal usually reserved for the park or the playground, yet Rooney, captaining United, reacted as if the outcome was utterly unsurprising to him.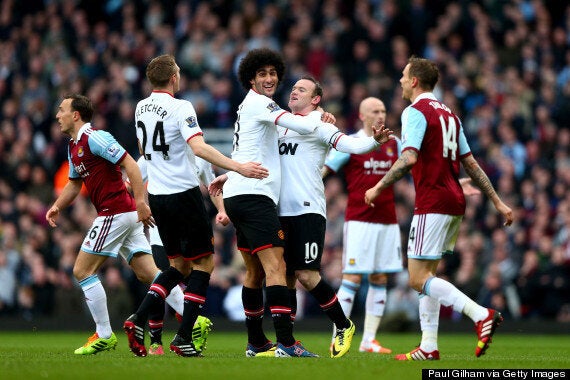 Rooney could claim the Goal of the Season award for a fourth time
But is it his best? Not quite...
The final of his European Championship quartet in Portugal, this tournament stands out as one of England's most vibrant since the 1970 World Cup. This was not a difficult goal for the then-18-year-old to convert, but the telepathy with Michael Owen is precise and, as he bears down on goalkeeper Tomislav Butina, he deceives the Croat with his eyes to impudently send him the wrong way.
9. LEEDS, 2002-03 PREMIER LEAGUE
Oft-forgotten thanks to his remarkable effort against Arsenal, this is Rooney at his raw teenage best; receiving the ball from distance, driving at petrified defenders and finishing with the experience of a seasoned goalscorer. He was 17.
8. ARSENAL, 2009-10 PREMIER LEAGUE
Rooney slotted in his 100th Premier League goal as United demolished Arsenal 3-1 for the second time in the space of a year at the Emirates. Much is owed to the vigilant Nani and Ji-Sung Park's intelligent run, but Rooney's surge into space and sharp finish are both exceptional.
7. PORTSMOUTH, 2007 FA CUP
6. ARSENAL, 2002-03 PREMIER LEAGUE
"Remember the name: Wayne Rooney," hollered Clive Tyldesley. Arsenal suffered their first Premier League defeat of 2002 in October when Rooney struck this sensational winner to register his first professional strike in the League. He was 16.
5. MIDDLESBROUGH, 2005 FA CUP
The second of a brilliant brace, this is one of the most difficult volleys Rooney has finished. He has to anticipate Louis Saha's header, shift his balance and strike the ball well enough from the corner of the area just to test Mark Schwarzer. He beat him.
4. BOLTON, 2006-07 PREMIER LEAGUE
This trumps the counter-attack at Arsenal thanks to the sheer perfection from the moment Cristiano Ronaldo nutmegs Kevin Nolan. The pace, weight of pass and Rooney's dink are inch perfect.
3. WEST HAM, 2013-14 PREMIER LEAGUE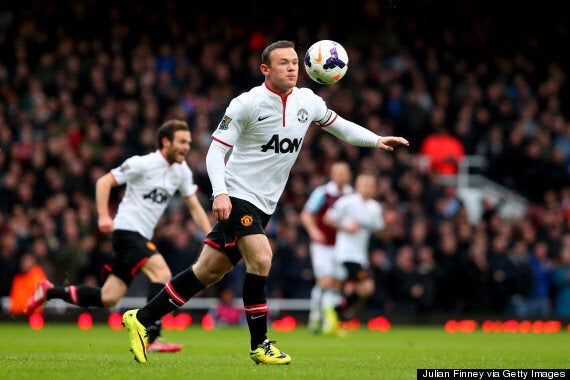 "Sorry Juan, but I'm 57.9 yards out and I'm going to shoot..."
2. NEWCASTLE, 2004-05 PREMIER LEAGUE
An after the Lord Mayor's Show fixture, five seconds prior to his ridiculous volley past Shay Given Rooney was arguing with referee Neale Barry. United fans sometimes wish he was this narky.
1. MANCHESTER CITY, 2010-11 PREMIER LEAGUE
The goal that ended Mike Summerbee's short-lived punditry career, seconds before his bicycle kick volley Rooney had calamitously spooned a loose ball which Paul Scholes rescued, as United fans called for Sir Alex Ferguson to end his pitiful performance. He quickly made amends.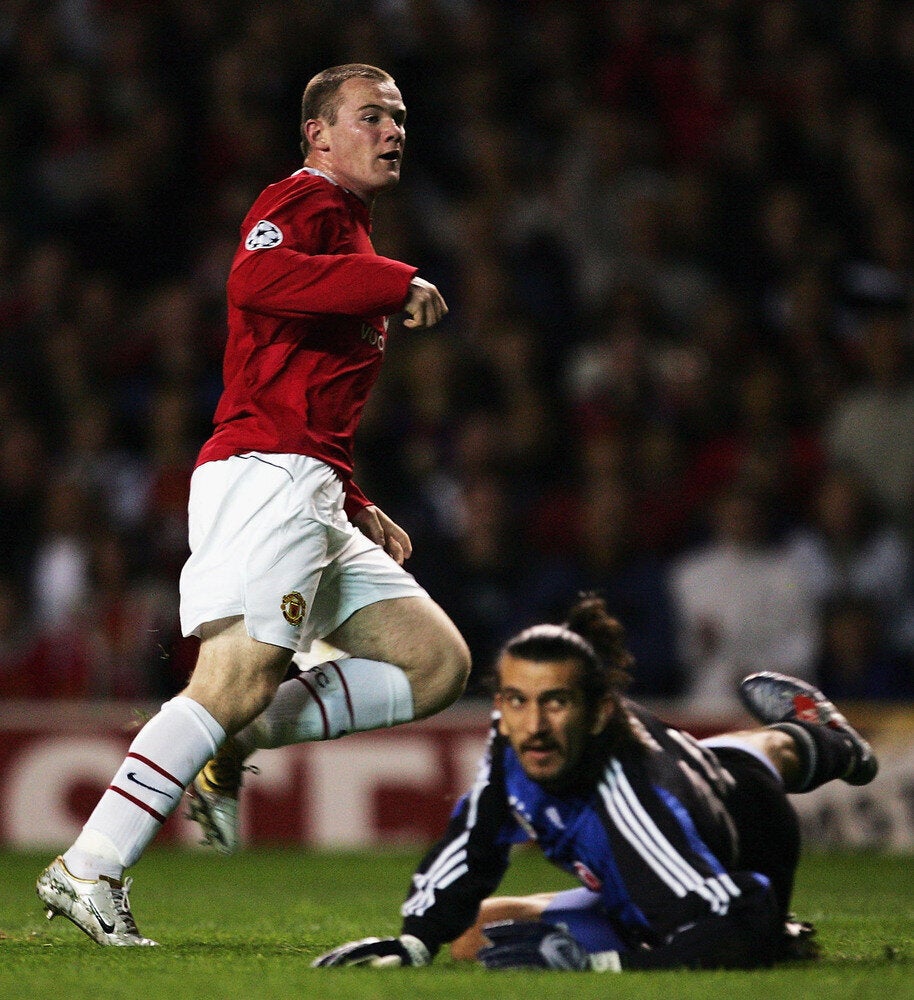 Rooney's United goals
Related