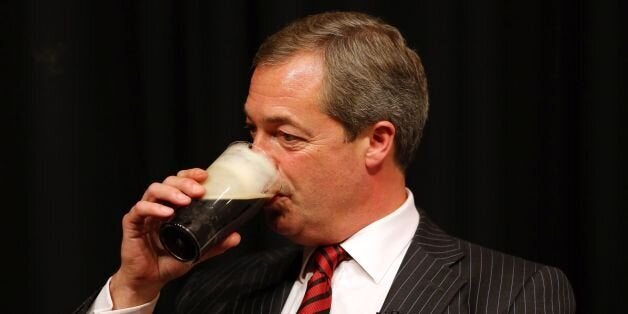 Many Conservative MPs are too afraid of Ukip to speak up for the benefits of immigration, a Tory backbencher has said.
Backbencher Mark Field, the MP for the Cities of London and Westminster, said on Tuesday morning that the Conservative Party needed to persuade voters that migration had benefited the British economy.
Field was speaking at the launch event for the Conservative Managed Migration group which hopes to persuade David Cameron to ditch his pledge to reduce net immigration to the tens of thousands.
So far up to 20 Tory MPs have signed on to the project. Field said many more were privately cheering him on - but were too afraid of the electoral challenge from Ukip in their constituencies to say so in public.
Field said he spoken to a number of other Tory MPs, who told him: "Actually, quietly we are right behind you, but we are worried about Ukip in our patch and therefore we'd rather not be publicly associated, but good luck with what you're doing."
Field, whose central London seat includes the the capital's financial centre, said it was easier for him to speak up for the benefits of migration as his constituents were less attracted to Nigel Farage.
"Here in central London the Ukip appeal is less pronounced and there's a recognition in London and the Home Counties that we derive terrific benefits from having a large number of migrants who make a real contribution to the economy. It's a contribution that does extend beyond London, it is something we should be proud of."
But he said his Tory colleagues should be making the case that immigration was beneficial to the British economy and that the current "relentless negative" approach was self-defeating.
"To make that case in a more robust way would pay more dividends," he said. "A good dose of authentically telling it like it as it is would be a better approach rather than trying to second guess where Ukip are."
The last set of immigration figures showed net annual migration rose 58,000 to 212,000 in the year to September 2013 - far above Cameron's stated aim of below 100,000.
Field said the prime minister's immigration cap had been thought up in the "frenzy of the last election" and was a "little unwise".
He also warned that the Conservative Party was alienating the ethnic minority and immigrant vote ahead of the 2015 election with its rhetoric and sometimes "hysterical reactions" to the increase in immigration under the last Labour government.
"There are many minority and migrant communities who are bursting with the sort of entrepreneurial vision and family commitment that should make them natural Conservatives - but they are hardly going to embrace our party if we are rarely seen to embrace them," he said.