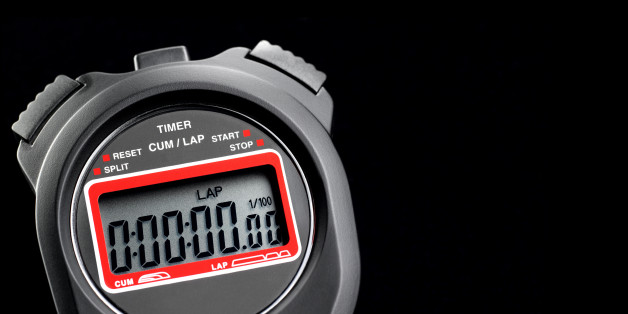 Peter Dazeley via Getty Images
Workers on controversial zero-hours contracts should get a legal right to a fixed-hours arrangement after 12 months, a think-tank has concluded.
The Resolution Foundation's suggestion came as part of a raft of proposals to reform zero-hours contracts, which have been a topic of mounting political debate as they do not guarantee employees fixed hours nor fixed benefits.
The think-tank's recommendations could provide the basis for government action as business secretary Vince Cable has promised to review the growing use of zero-hours contracts and Labour has pledged to give workers greater protection.
The use of zero-hours contracts was recently found to be more than twice previous official estimates as the Office for National Statistics released figures showing that 582,935 people were working under the arrangements.
The Resolution Foundation proposed a ban on "exclusivity" clauses in zero-hours contracts, which tie employees to just one employer and stop them working elsewhere. The think-tank also said that zero-hours workers should get a clear statement of their terms of employment and that a good practise guide should be thrashed out between employers and unions.
The think-tank rejected calls by trade unions for an outright ban on the contracts, saying that many employers and workers like the flexibility on offer, however it found "clear signs of abuse" by bosses.
TUC General Secretary Frances O'Grady said: "The report highlights how the government is failing to address many of the abuses experienced by workers on zero-hours contracts. That's why we need urgent legislative action to stamp out the growing abuse of workers on these contracts and in other forms of insecure work.
"The report includes some welcome recommendations including recognising the need for improved enforcement of workplace rights, encouraging government to use procurement arrangements to reduce the use of zero-hours contracts, especially in social care, and rights for all workers to receive a written statement of terms and conditions at the start of their employment."
Vidhya Alakeson, the joint author of the report and the foundation's deputy chief executive, said: "The argument that nothing can be done to address the inappropriate use of zero-hours contracts is as unconvincing as that which says that they should just be banned outright.
"These proposals strike a balance, keeping the flexibility that some people value and adding far more security and clarity for workers. With these practical steps and an effort to develop good practice among employers, it should be possible to protect the rights and conditions of workers without limiting the flexibility of firms."
"Not all firms misuse zero-hours contracts and a few staff even prefer them but it's clear there's substantial abuse of these contracts which affects a significant minority of the workforce. In particular, there is no justification for keeping a regular worker on a zero-hours contract for more than a year."