Before he dominated the 1986 World Cup finals, Diego Maradona, and his Belgian opponents, provided one of the most evocative footballing images at the 1982 World Cup.
As the Getty caption says, Maradona was "confronted by a posse of Belgium defenders" - six of them, specifically. Their expressions range from wary to petrified, which is how some Manchester United players looked whenever David Silva ran at them on Tuesday night.
Silva produced a man of the match display in Manchester City's victory at Old Trafford. Edin Džeko superbly deputised for Sergio Agüero with two goals but Silva's touch, poise and vision were unparalleled on a night when the first signs of a United revolt were witnessed. What will have alarmed their supporters was that this was not the first time Silva had struck such fear into the same opponents.
He was the outstanding player when City won 6-1 at what their supporters dub "The Swamp" two-and-a-half years ago. Just like this week, a teammate scored twice (Mario Balotelli), yet it was Silva who conducted the orchestra. Like Maradona, he was often surrounded by up to half-a-dozen red shirts, and none of them could wrets the ball from him. Rio Ferdinand and Patrice Evra were given a second dose of the same medicine.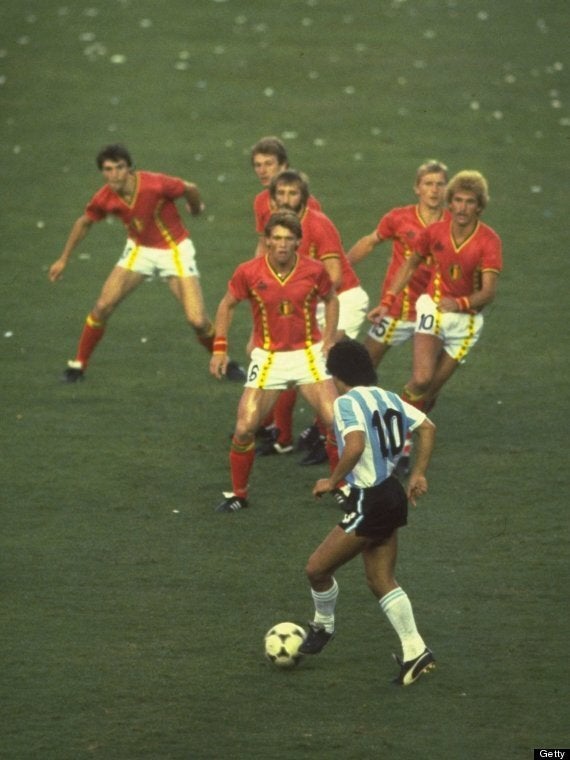 Six Belgians prepare to confront Maradona at Barcelona's Camp Nou
Since they are both Spanish, left-footed and draw admiration in abundance from opposition supporters, it has proved difficult to separate Silva and Juan Mata's brilliance in the Premier League. Not now, though, and the inferior Spaniard cost £13.1 million more.
What must enrage United supporters is that Silva should be wearing red, rather than blue. United had a £20m bid for him rejected by Valencia in 2008. Silva, 22 at the time, had started in five of Spain's six 2008 European Championship matches and the one game he missed coach Luis Aragones rested him, with La Roja's group already won.
"Silva doesn't want to play in England because he is happy at Valencia," his agent said. "His family are settled and if he was to move it would only be to another Spanish club, like Real Madrid or Barcelona.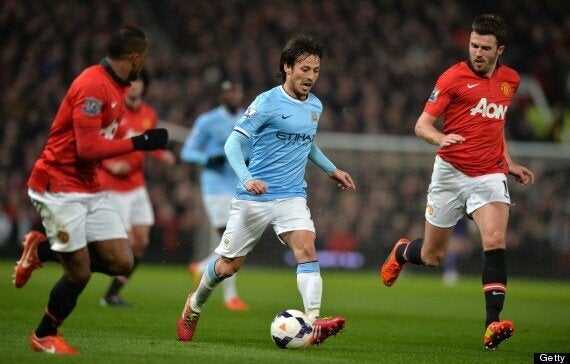 Silva was man of the match in City's win at Old Trafford
United had already fought to retain Cristiano Ronaldo, although it was apparent his decision to stay was merely a stay of execution. Silva, an up-and-coming world-class playmaker, boasted a sophistication and technical adroitness Sir Alex Ferguson could build the post-Ronaldo side around yet United never returned for him.
In 2009, Ronaldo left for Madrid, Carlos Tévez chose to move across Manchester and Owen Hargreaves, another vital figure in United's 2008 European Cup success, would just play seven more minutes for United. Barcelona had taught United a lesson in the Rome Champions League final, which might have convinced Ferguson to recruit Silva, another of Spain's diminutively dazzling forwards.
Instead, he brought in Michael Owen, Gabriel Obertan and Antonio Valencia, a trio to rival the 2003 arrivals of David Bellion, Eric Djemba-Djemba and Kléberson. Ronaldo was sold for £80m, millions more were saved on his and Tévez's wages, only United brought in a winger from Wigan, a permacrock on a free transfer and a raw Frenchman who was sent out on loan by Bordeaux the year they won their first Ligue 1 title in a decade.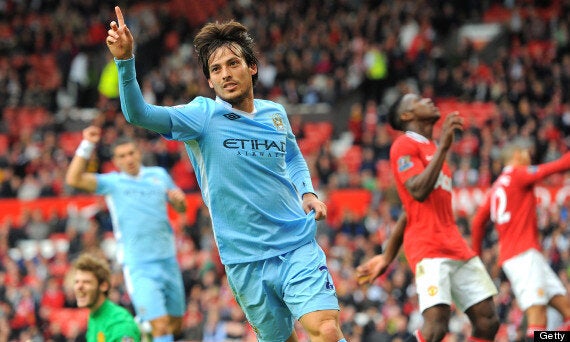 Silva scored City's fifth in their 6-1 win at United in 2011
Silva remained at Valencia for the 2009-10 season as United tied up deals for Chris Smalling and Javier Hernández before the risible Bébé arrived. Eventually, City made a beeline for the Arguinegín attacker, who joined Roberto Mancini's side for £24m.
The galling reality for United is Silva embodies progress of a football under owners who invest, rather than leech. United have not truly competed for big players in the last five years, with the exception of Robin van Persie, who helpfully preferred to join them rather than City. Before him, Dimitar Berbatov chose similarly despite City's 2008 deadline day attempt to hijack a move to United.
Silva preceded United's fruitless pursuits of Karim Benzema, Mesut Özil and Wesley Sneijder. Ferguson turned to Owen after Benzema joined Real Madrid, and Tom Cleverley was fast-tracked into the first-team after Sneijder proved too costly. Paul Scholes also came out of retirement in 2012. Two 30-something freebies and an unconvincing youth product resembles a Football League club's recruitment drive.
Ferguson spun the Glazers' damaging ownership successfully in his final four years, yet without him the Americans have realised just how expensive it will be to resuscitate a United side destined to finish outside of the Europa League places. Silva outclassed United during City's 2011-12 title win, yet the Reds only lost the league on goal difference and regained their championship a year later. Ferguson had that enviable gift to derive a remarkable effort and out of unremarkable players, which is something few managers, let alone David Moyes, possess.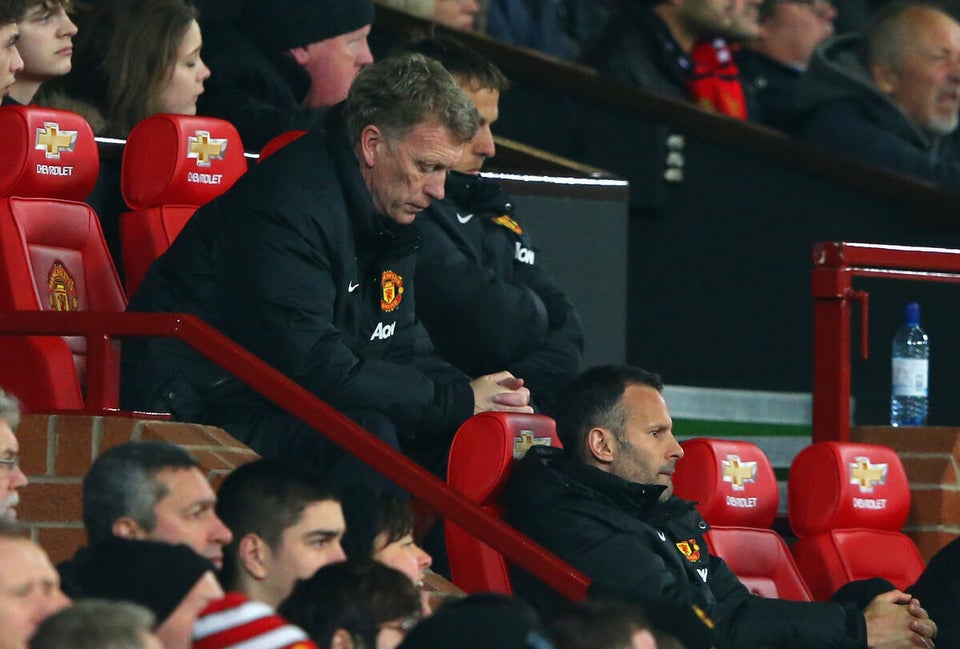 Moyes v City