Manchester United's celebrated Class of '92 are reportedly exploring the possibility of a takeover of the club.
David Beckham, Ryan Giggs, Gary Neville, Paul Scholes and Nicky Butt all featured in United's 1991-92 FA Youth Cup triumph before going on to provide the club's homegrown identity during the most successful spell in United's history.
Giggs and Neville are soon expected to complete their takeover of Salford FC - which they will rename as "Salford '92" - with Scholes expected to feature in a coaching role, yet the trio could be part of a Qatari-backed bid to dislodge United's Glazer family owners, according to the Sun.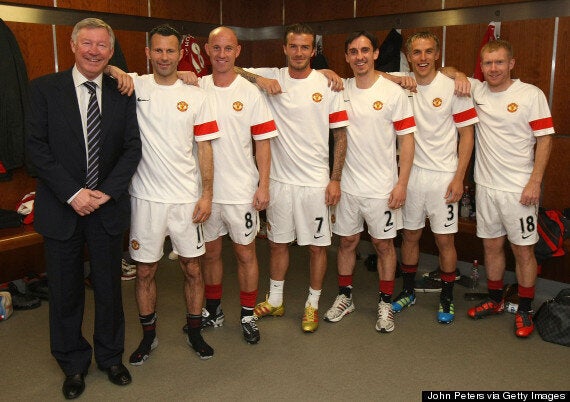 The Class of '92 (and Phil Neville), reunited in 2011
The Glazers completed a toxic takeover of United in 2005, despite fierce opposition, and have been reviled by a vocal faction of the club's support, despite United winning five Premier League titles, three League Cups, a European Cup and a Club World Cup during their ownership.
Beckham played out his career at the Qatari-owned Paris Saint-Germain last year and suggested he could work with them in the future at his press conference unveiling.
Rumours of a Class of '92 committee emerged on Monday via the RedIssue fanzine and a possible putsch has gathered momentum following United's 3-0 home defeat to Manchester City on Tuesday night, which Neville commentated on.
Scholes was a surprise pundit in the Sky Sports studio for David Moyes's 10th Premier League defeat, having ended a brief coaching stint alongside Butt with the club's reserve and youth team in November.
Moyes said at his first press conference last July he had offered Scholes a coaching role but the former midfielder, who retired in May 2013, wanted to spend time with his family.
Scholes was damning in his assessment of United's first season since Sir Alex Ferguson's retirement on Tuesday night.
"It looks to me like there's a few areas that need addressing," Scholes said. "You could say that they've been looking for a central midfielder for quite a few years now, and maybe haven't quite come up with the answer.
"Defensively as well, (Nemanja) Vidić is going, it looks like Rio (Ferdinand) and maybe (Patrice) Evra are going as well so that's three of your back four. That's another area he's got to look after."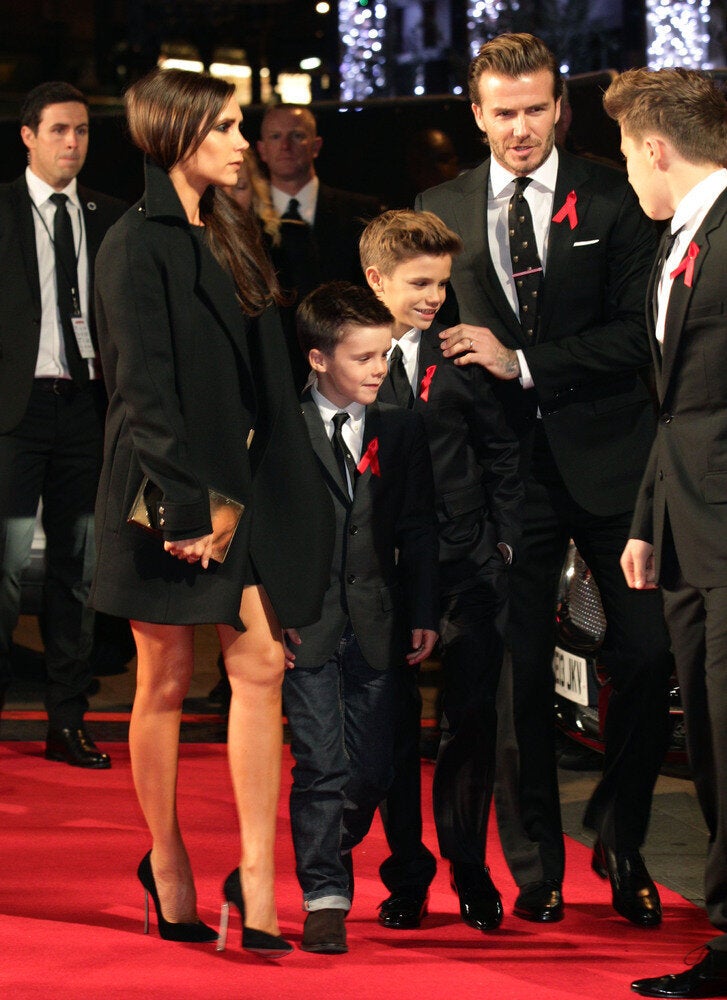 Class of '92 premiere
After United's 3-0 home surrender to Liverpool earlier this month, the club furiously denied stories Giggs, player-coach at Old Trafford, had fallen out with Moyes.
Giggs started in the 3-0 comeback over Olympiakos three days later but was not included in the squads for the weekend win at West Ham or the defeat to City.
Phil Neville, also a first-team coach at Old Trafford, is often associated with the Class of '92 but did not play in the Youth Cup-winning team despite inexplicably starring in the film which charted their rise last year.