Christian and Jewish leaders have said they will "rejoice" at the introduction of gay marriage, and expressed hope that others will in time by able to welcome marriage equality.
A letter signed by the Bishop of Buckingham, the Rt Rev Alan Wilson, several retired Church of England bishops and five Anglican cathedral deans, said marriage law had evolved "over the centuries" in response to changes in society and scientific knowledge.
They spoke of how they want to see all faiths accept gay marriage in the future.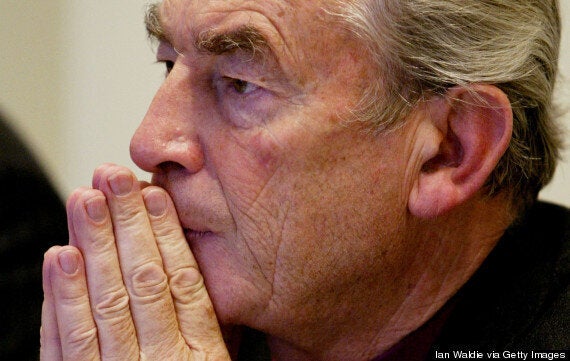 The former Bishop of Oxford, Lord Harries, who has signed the letter
"We rejoice that from tomorrow same-sex couples will be able to marry in England and Wales," they said.
"As persons of faith, we welcome this further development in our marriage law, which has evolved over the centuries in response to changes in society and in scientific knowledge.
"We acknowledge that some - though not all - of the faith organisations to which we belong do not share our joy, and continue to express opposition in principle to such marriages.
"We look forward to the time, sooner rather than later, when all people of faith will feel able to welcome this development."
The former Bishop of Oxford, Lord Harries and the former Bishop of Worcester, the Rt Rev Peter Selby and the Very Rev Jeffrey John, Dean of St Albans, an openly gay cleric, have also signed the letter.
They are joined by Rabbi Danny Rich, chief executive of Liberal Judaism, Rabbi Laura Janner-Klausner, senior rabbi for the Movement for Reform Judaism and Paul Parker, recording clerk for the Quakers in Britain and the Rev Steve Chalke, a prominent evangelical Christian leader.
Four other Anglican deans to have signed are the Very Rev Jonathan Draper, Dean of Exeter, the Very Rev Mark Bonney, Dean of Ely, the Very Rev Lister Tonge, Dean of Newport and the Very Rev Mark Beach, Dean of Rochester have signed the letter.
The letter comes after the Church of England bishops issued guidance last month reiterating traditional Church teaching that marriage is between a man and a woman, and banning clergy from blessing or participating in same-sex marriages.
Popular in the Community