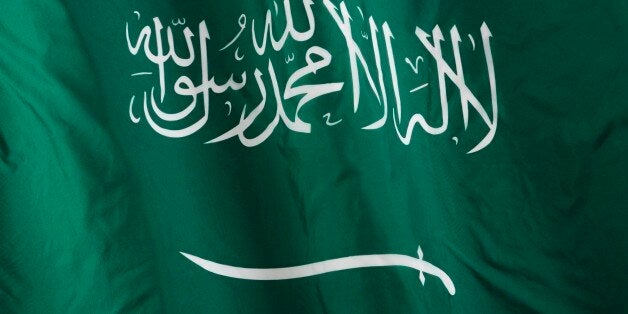 The new laws are accompanied by a series of related royal decrees which appear to criminalise virtually all dissident thought or expression as terrorism.
"Saudi authorities have never tolerated criticism of their policies, but these recent laws and regulations turn almost any critical expression or independent association into crimes of terrorism," said Joe Stork, deputy Middle East and North Africa director at HRW.
Regulations from the Interior Ministry cite "terrorism" provisions to include: "Calling for atheist thought in any form, or calling into question the fundamentals of the Islamic religion on which this country is based."
Those who swear allegiance to any party, organisation, current of thought, group or individual inside or outside the kingdom are also included in the provisions. The Muslim Brotherhood and various Al Qaeda factions are also among those on the list.
The new laws have largely been brought in to combat the growing number of citizens travelling to Syria to take part in the civil war, the Independent writes.
The legislation will address those who return with newfound training and ideas about overthrowing the monarchy.
Participation via forms of audio, written, visual media, social media, websites are all included in the definition.
He also cites a 2012 WIN/Gallup International poll which found that almost a quarter of people interviewed in Saudi Arabia described themselves as "not religious" and of those, five per cent declared themselves to be atheists.
Whitaker adds: "Extrapolating that figure on a national scale suggests there around 1.4million atheist terrorists living in Saudi Arabia."
HRW describes the laws as having "serious flaws, including vague and overly broad provisions that allow authorities to criminalise free expression, and the creation of excessive police powers without judicial oversight."
While the law cites violence as an essential element only in reference to attacks carried out against Saudis outside the kingdom or aboard Saudi transportation carriers, crucially it states that inside its borders, "terrorism" can be non-violent.
It can consist of "any act" intended to, among other things, to "insult the reputation of the state", "harm public order", or shake the security of society" – none of which the law clearly defines.
Stork added: "These regulations dash any hope that King Abdullah intends to open a space for peaceful dissent or independent groups."
The HRW report concludes: "Provisions of Saudi Arabia's new terrorism regulations that deny any ability to exercise basic rights of peaceful assembly, association and expression greatly exceed any notion of justifiable restrictions."
Related