It's a match made in heaven. David Cameron could make his chart debut after recording a track for a new album alongside EastEnders star Danny Dyer. Yes, really.
The PM has recited Rupert Brooke's poem The Soldier for the official First World War centenary album, while the Eastenders' star reads In Memoriam by Ewart Alan Mackintosh.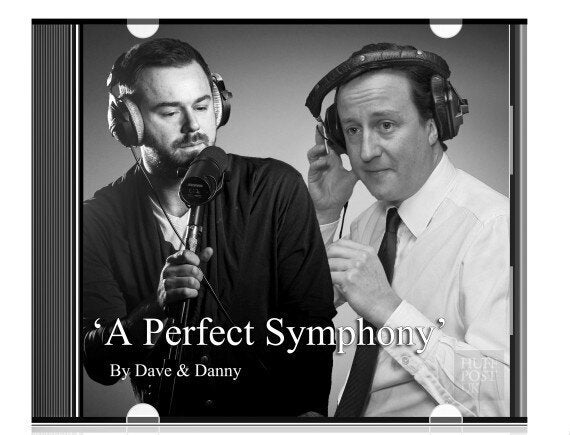 The album also includes contributions from Stephen Fry, Radio 4's Today presenter James Naughtie and Game Of Thrones actor Sean Bean.
Cameron recorded his performance inside his home at 10 Downing Street in London, including one of the most famous lines from the war poets: "If I should die, think only this of me - that there's some corner of a foreign field that is forever England."
The Prime Minister's foray into the recording world comes after he famously fell foul of stars from one of his favourite bands The Smiths for talking about how much he loved their music.
"We are not his kind of people," he told the BBC.
The Education Minister, rapped, in a hauntingly softly-spoken voice: "Hey everybody look at me, I've got street credibility. I may not have a job but I have a good time with the boys I meet down on the line."
The album featuring the leader of our country, also includes Naughtie reciting For the Fallen by Laurence Binyon, Bean performing Anthem for Doomed Youth by Wilfred Owen and Stephen Fry giving his take on In Flanders Fields by John McCrae.
Comic actor John Thomson recites Owen's Dulce Et Decorum Est and Sarah Millican reads Amy Lowell's sonnet From One Who Stays, and there are wordless performances of Abide With Me and I Vow to Thee, My Country.
The album is a "truly unique and painstaking collaboration" according to Royal British Legion Director of Fundraising Charles Byrne.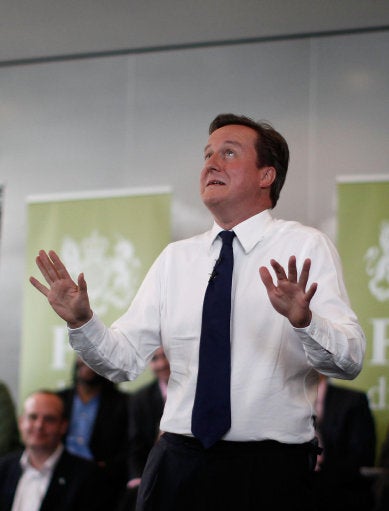 David Cameron Looking Daft: A Celebration